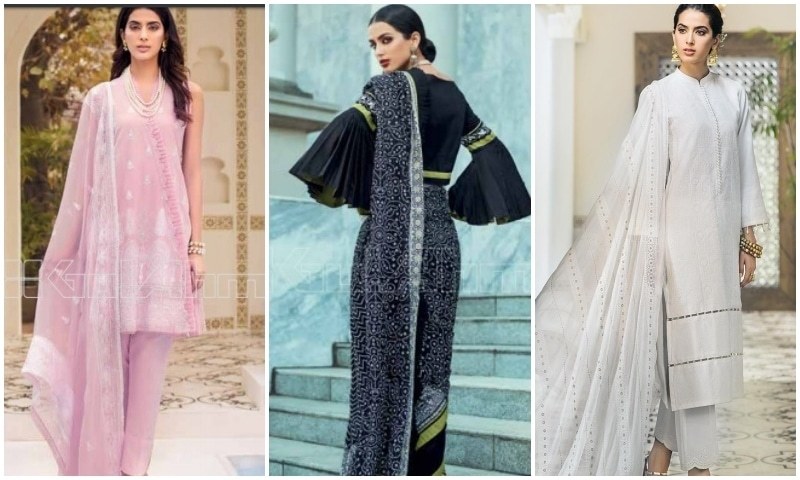 We're in the 21st century—the year 2019—and it's no longer time to talk just about the clothes. It's about time you let your apparel reflect your idea of beauty. No matter what you want to reflect, the latest Gul Ahmed Summer Lawn Collection—available exclusively online—has your back. Sleek, smart and intricate, the Swiss Voiles, Lawn prints, Printed Chiffons, Embroidered Jacquard, and Silks featured in Volume 1 will be your go-to options for any day.
HIP picks out the best designs from Gul Ahmed's exclusively online latest Summer Premium Collection.
Looking for something elegant and classy? This embroidered Swiss Voile in shades of mint green is your perfect choice. The arrangement of golden patterns on the bodice give a beautiful outlook to the whole outfit, creating a well-balanced attire.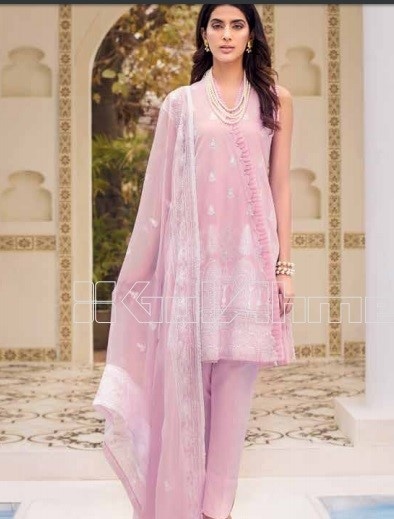 Pastel hues are totally IN this summer and this lilac outfit with Crotiate borders and lace is simply exquisite. Made on Swiss Voile and paired with pure Chiffon dupatta, this outfit should be your top pick.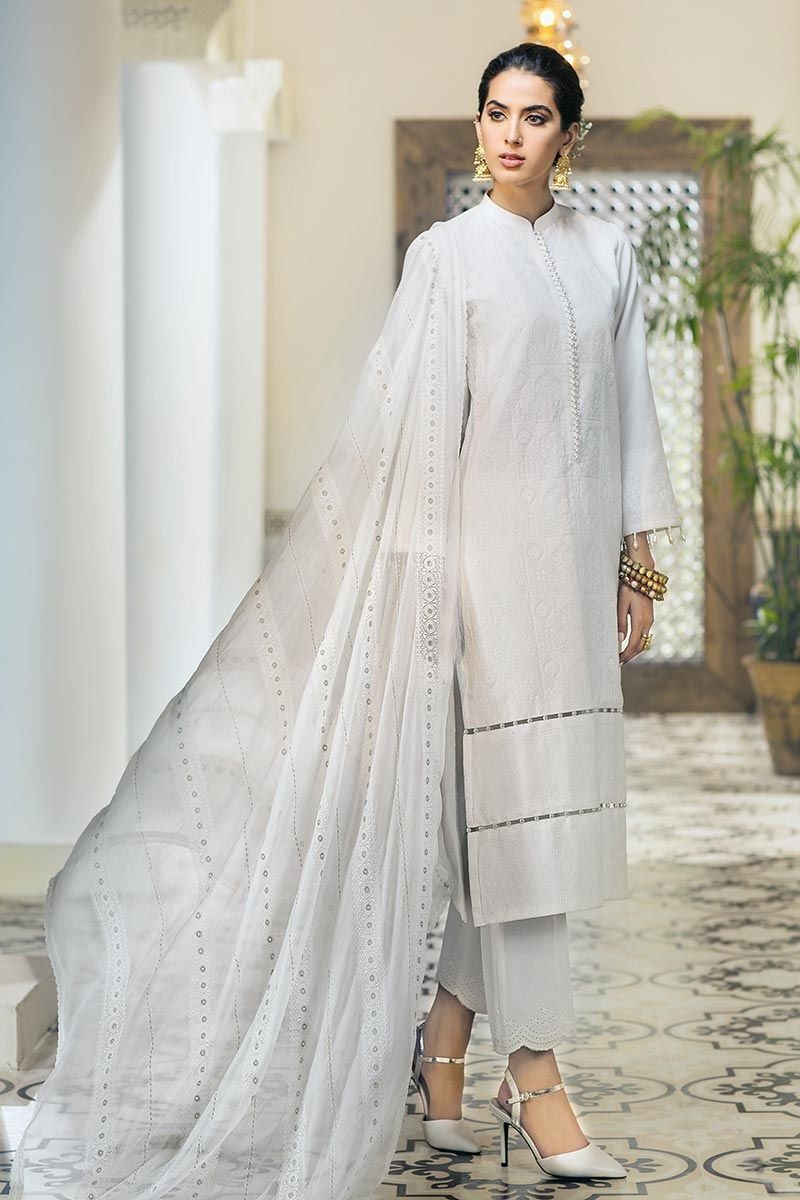 White compliments all without the age factor. This gorgeous white Crotiate ensemble with tassels and chiffon Duppata will definitely make you stand out with its simplicity and sophisticate class.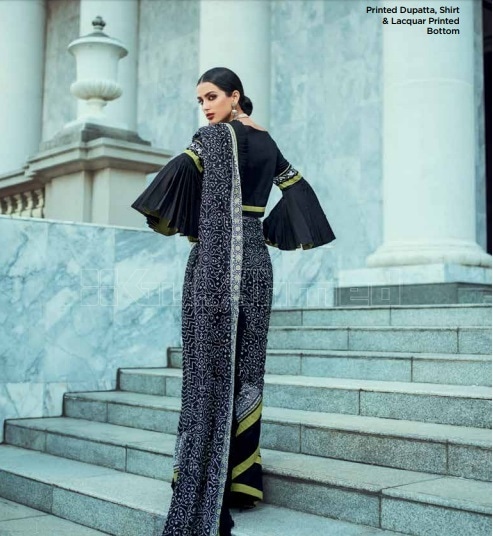 You can never ever go wrong with black. This one ensemble with a printed dupatta, shirt and lacquer bottoms is trendy, chic and your must have outfit for any and all the summer invitations about to come your way.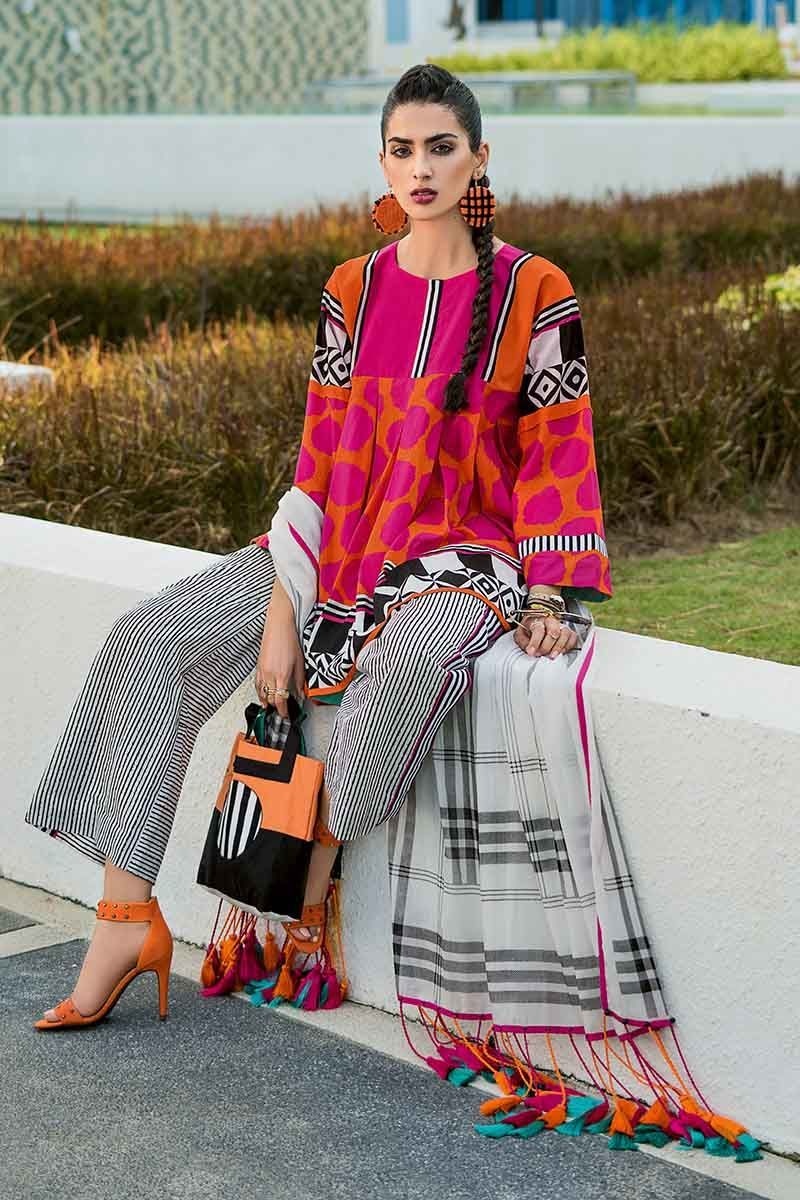 Love a dash of vibrant colors in your outfit? This bright outfit with printed shirt, dupatta, and trousers will be your summer staple. Office, college, university or even a dawat, this one's fit for all.
Need further inspiration? The Gul Ahmed new TVC showcases a wide range of designs for you to pick from. From pairing contrasting colors right to cuts that complements all body types, Gul Ahmed has brought about the best in contemporary fashion you're looking forward to, this summer.
The exclusively online Summer Lawn Collection brings an array pristine florals, top-class embellishments, intricate embroideries, and brilliant silhouettes for you to choose from. Head to the official Gul Ahmed website today and shop your heart out. Oh and BTW, did we tell you they offer FREE DELIVERY across Pakistan as well as FREE SHIPPING for International Orders above US$150. Hurry!
Visit Gul Ahmed's official website here to shop the latest Summer Premium Collection exclusively online