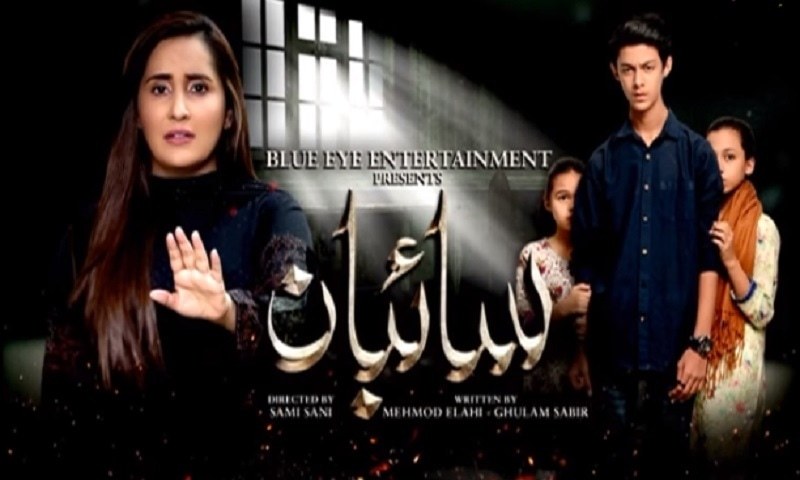 It is a known fact that Pakistani drama serials dominate our entertainment industry. With the increase in TV channels, it is a bit hard for the creators of dramas to come up with new ideas. However, there is abundance of talent in our country. The most common and relatable theme of the dramas are the everyday social issues we face in life. On the similar theme, a new drama serial, Saibaan is all set to be on-aired and a new teaser has been released. It is produced by GEO TV and directed by Sami Sani.
Saiban starring Alyy Khan and Sabreen Hisbani coming soon on Geo
In the new teaser, the co-stars, Sana Fakhar and Sabreen Hisbani, come face to face. It focuses on the misunderstanding between the two women. Nargis, the character played by Sana Fakhar, thinks that her marriage is in jeopardy because of this new woman. Meanwhile, Sabreen Hisbani's character, Anum, is just trying to get through with life after the tragic death of a loved one. Although none of them is wrong on their part, the situation makes it hard for them to understand each other's stance.
Judging by the teaser, both actresses have done a great job with their characters. They play multi-layered characters with such ease and finesse. It shows that they have a great understanding of their characters. For an actor, going into the depth of the character's mind-set is important and it is quite visible in the teaser with Sana and Sabreen.
After the release of the teaser, people are curious to know the complete story of Nargis and Anum. Although the release date is not finalised yet, Saibaan will be on-aired in March. We hope that Saibaan lives up to the expectations of the people and becomes a memorable experience for the viewers.