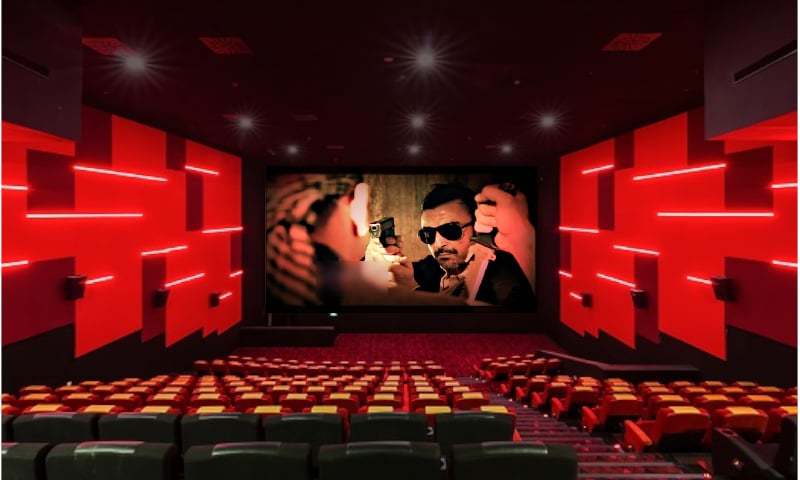 Leading star Shaan Shahid tweets his endorsement, cinema chains posting their new schedules

While some in Bollywood are dancing to the drumbeat of war, better sense has prevailed on this side of the border. Actively observing the bellicose behavior of Indian social media users following the Pakistani airspace violations, which unfortunately included some of their celebrities too, Pakistani stars chose to shun the war hysteria.
Instead, celebrities such as Shaan Shahid took to Twitter to urge the nation that this was the time to focus on Pakistani content. He observed that following independence, Pakistanis had built their film exhibition circuit, which at one point crossed 1,000 screens, from scratch.
Shaan's tweet was in response to an earlier statement by Zoraiz Lashari, Chairman of Pakistan Film Exhibitors Association (PFEA). He stated that the body had taken a decision to promote Pakistani films until the regional situation following airspace violations by India is normalized.
"In light of the prevailing situation, and in solidarity with the Government, the Film Exhibitors fraternity has volunteered to focus on local content till the normalization of the current situation in the region. We believe art and film is a universal language that transcends borders and brings people closer. We hope we can all play a positive role in reducing tensions, and supporting policies that bring peace and prosperity to the people of the entire region."
The country's biggest theater chain Cinepax cinemas endorsed the statement, stressing the need to focus on domestic content and the role of arts in transcending boundaries and promoting peace.
Nueplex cinemas, the largest film exhibitors in Karachi, also concurred with Lashari's sentiments, and posted the following message on their facebook page.
Nueplex is currently in the process of rescheduling their screening schedule.
Lahore's Universal cinemas posted a message on their Facebook page stating that they would only be running Hollywood or Pakistani movies – both old and new.
Information minister Fawad Chaudhry tweeted his endorsement for the voluntary restriction on Indian content by PFEA. Chaudhry also mentioned that he has instructed PEMRA to ban Indian-made advertisements on television.
The reactions from the Pakistani information minister and local exhibitors come in the aftermath of Indian Air Force violations of Pakistani airspace. Crossing near the LOC, the Indian jets were were chased away by Pakistan Air Force (PAF) jets, immediately dispatched to thwart any aggressive designs.
Earlier, Odeon Multiplex cinemas in Islamabad-Rawalpindi and theaters in Lahore cantonment had decided to voluntarily suspend the screening of Bollywood movies. Indian content has been under scrutiny in Pakistan following bans placed on Pakistani artistes and content in India in 2016.
No Indian Film To Release In Pakistan On Eids Post Government Ban
Previously, Indian content was voluntarily withdrawn from theaters in the aftermath of Uri incident in 2016. In comparison to that period, Pakistan's film industry seems to be on a stronger footing currently. About 30 domestically produced films are lined up for release this year, with three alone scheduled to hit the screens in March. With the right marketing push, the films have the potential to do well. In the absence of Indian content, they would also benefit from availability of screen space. Here's wishing Pakistani films and cinema exhibitors all the best!