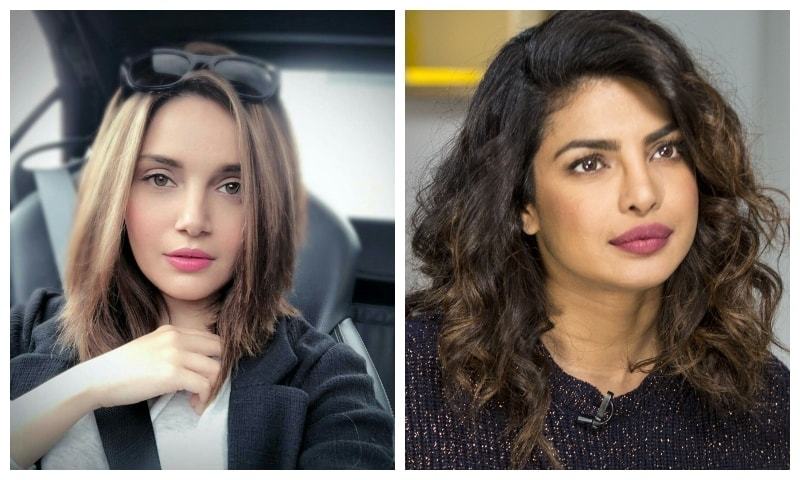 A true testing time

Yesterday, Indian airplanes violated Pakistani airspace, dropped a payload, and fled within seconds, at the appearance of the Pakistani Airforce jets. Contrary to this report, Indian media has been wrongly reporting that they successfully attacked and killed a few of our country, or as they have labelled us, as the "terrorists". And since then a battle has begun on Twitter. Who is part of this? Not just the general population of both countries, but it has been the celebrities that have been leading them!
With the patent "Jai Hind #IndianarmedForces", a number of tweets came up from Indian celebrities. One of them was of the Priyanka Chopra…yes, you read that right, the goodwill ambassador for UNICEF and the person named in Forbes most influential women of the world, (and that too not just once, but twice). Yes, a responsibility carried out quite well, indeed. Let's all raise our hands in applause.
The Pakistani actress of "Janaan" fame, Armena Khan was quick to point this out, and very fittingly, too.
Then in another tweet that further explained her point of view, where she said:
It is true when she says, that this indeed, a testing time : a time which will show everyone's true colours. A special reminder to all especially celebrities promoting war for all in the words of the Dalai Lama: war is neither glamorous nor attractive. It is monstrous. Its very nature is one of tragedy and suffering.
And after a video from Cobrapost went viral last week, showing Indian celebs promoting political agendas in exchange of whooping amounts of cash, we can only expect all this to be a paid campaign to promote Modi sarkar and nothing else. But with a person of Priyanka's calibre and her influence, one ought to think before they take such a step.
Low blow Priyanka.... Low blow!