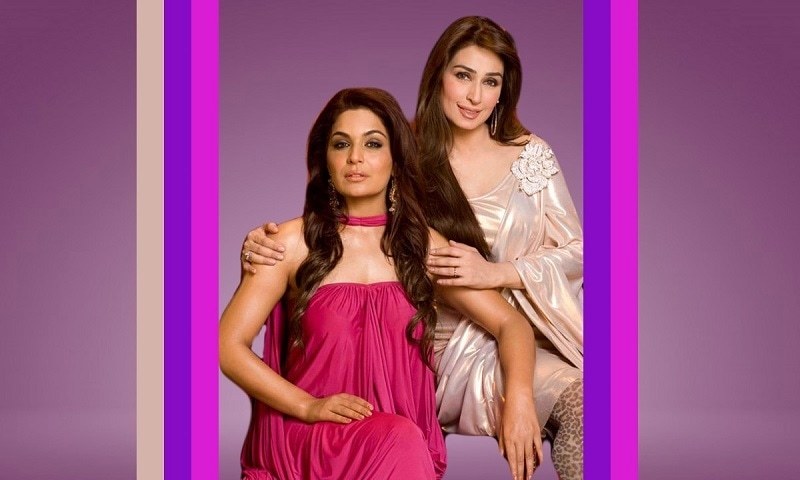 Renowned actresses Reema and Meera have been involved in a number of arguments and scuffles in the past. The two...
Renowned actresses Reema and Meera have been involved in a number of arguments and scuffles in the past. The two ladies have once again had a bitter exchange which also involved exchange of harsh words and some physical abuse in a press meeting. Meera alleges that Reema hurt her with her elbow and accused her of being jealous of her and her work.
The recent feud between Meera and Reema took place last weekend at Lahore Press Club, in front of various colleagues. After the end of the program, Meera began abusing Reema who was also invited to attend the event as a special guest.
Speaking to The Express Tribune, Meera said that "Reema is jealous due to my popularity and professional work. She started propaganda against me, along with singer Waris Baig. She lets other people speak ill of me and purposely damages my reputation." She added that, "At the event, she hit me with her elbow as she walked into the room. So I had to respond in my own way. Reema Khan is a sick woman who has always been jealous of me."
Read More: "I won't spare anyone," Meera and manager slam the makers of Delhi Gate
Further, she also questioned Reema's character, stating that she is a bad woman with a poor reputation. "I know everything about her. My hard work and struggle within the industry is my identity and I have worked extremely hard to get here. I have even worked in India and the reason I have been given such opportunities is because of my work ethic and sincerity," said Meera. "I never thought Reema would stoop so low to ruin my image."
On the other hand, Reema hasn't given any statement regarding the issue. After Meera began abusing her verbally, Reema just called her a "stupid woman" and walked away.
Many artists had gathered at the Lahore Press Club to participate in a program titled "Bleed Green", which was organized to show unity against the Indian government's ban against Pakistani artists. The Punjab Information and Culture Minister Fayyazul Hassan Chohan, Director General Punjab Institute of Language Art and Culture Dr. Sugra Sadaf, senior actor Rashid Mahmood, artist Resham and many others were also attending the event. They were also disappointed by Meera and requested that Meera and Reema try to avoid attending the same events in the future.