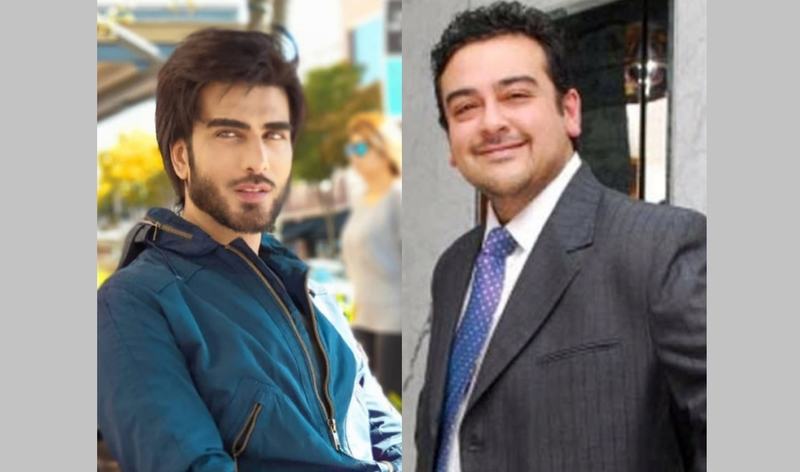 The actor called out the now Indian national on his remarks towards Pakistan whom he referred to as shit in a tweet.

With the tension between India and Pakistan, we personally feel that stars need to act responsibly and not aggravate the two nations to head towards a war, because that is not going to work for any country's favour. With our Prime Minister Imran Khan having offered to talk about peace once again, what is disappointing to see is the behaviour of the musician Adnan Sami Khan, supporting India and calling out to the nation where he began his musical career and became famous from.
The singer who is now an Indian national had taken to his twitter account to praise Prime Minister Narendra Modi and used a hashtag Jai Hind .
Now the sad part is that Adnan Sami is the son of an ex Pakistani Air-Force Pilot Arshad Sami Khan, who fought during the 1965 war and also received a Sitara-e-Jurrat.
Read : Adnan Sami reveals why he opted for Indian citizenship
Adnan Sami Khan who also called Pakistan 'shit' in a tweet, we were glad to see actor Imran Abbas take a stand and address him directly in a post which he uploaded on social media as he wrote,
'Your parents still live in a country which you call "shit". And your father fought for this "shit" being an extremely respectable and awarded air force pilot. How can someone be so disrespectful and derogatory to his mother and motherland?'.
Talking about how Adnan should have behaved, Imran further wrote,
'You should have played an important role as a peace Ambassador. I still cant believe that a fine artist who creates music can be so negative and stoop this low. We as artists influence millions and specially actors like us who work across borders should influence our fans to think positive and create ripples of peace'.
With a very valid point raised by Imran, he also encouraged Adnan Sami Khan as well as everyone to pray for humanity and to stop putting status on social media to aggravate and provoke nations for war which we thought was a brilliant initiative as at the end of the day war benefits no one.