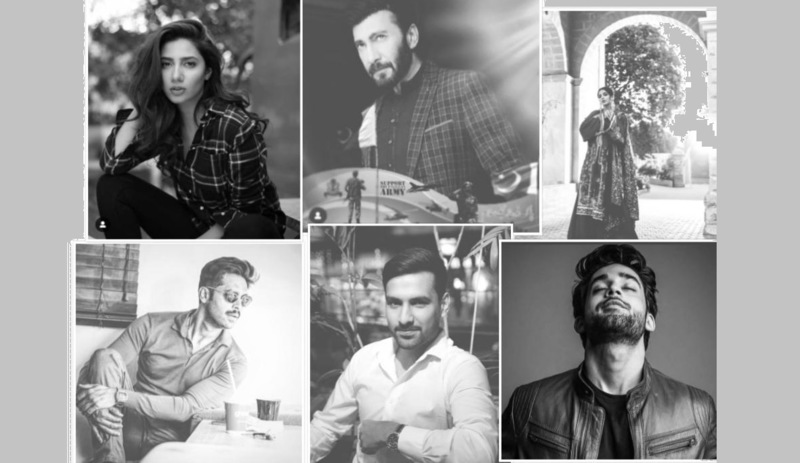 With the on-going fiasco between India and Pakistan we all saw Indian Bollywood stars and sportsmen using their...
With the on-going fiasco between India and Pakistan, we all saw Indian Bollywood stars and sportsmen using their social media to call for war and to spread hate and nothing else. With the tension increasing on both sides, it should be the artistes who would call for peace because it has no boundaries, but all of the Bollywood stars were busy in spreading the propaganda their government wanted to.
We were highly surprised with the mature and sensible reaction from our celebrities, media, politicians, and twitter folks. They all were equal and united for peace, there would be blood on both sides if the war starts between two nuclear powers and it won't be good for any of us. Aijaz Aslam posted on his twitter, that we want peace not war but the enemy should not mistake it as our weakness, we are capable of our defense
Fatima Bhutto and Fahad Mustafa also post on twitter to stop chanting for war because it will only cause problems for both the nations.
Mahira Khan quoted Fatima Bhutto to ask for peace, and also quoted another tweet in praise of media and celebrities for staying sane in these times
Zaid Ali who gained fame from YouTube called for peace and said whoever wants war can go to the border and fight. Tweeting for war from your home is easy, but not practical when you think rationally
Bilal Abbas and Mawra Hocane posted on twitter and praise Pakistan Army for the humane behavior with the Indian Pilot as he could be seen better, relaxed, and sipping his tea in the video released by DG ISPR.
Omar Quraishi also commends Pakistan Army for such good behavior with a war convict, saying if God forbid it was a Pakistani soldier on the other side of the border, we could not have imagined what would happen. Even DG ISPR announced on twitter that the prisoner would not be treated like a captive of war but like a human being.
The Prime Minister of Pakistan Imran Khan also called for peace and invited India for table talks stating that war is and will never be an answer for anything.
We all hope that sense will prevail and our Fauji Jawan will continue protecting the borders from every bullet that comes our way.