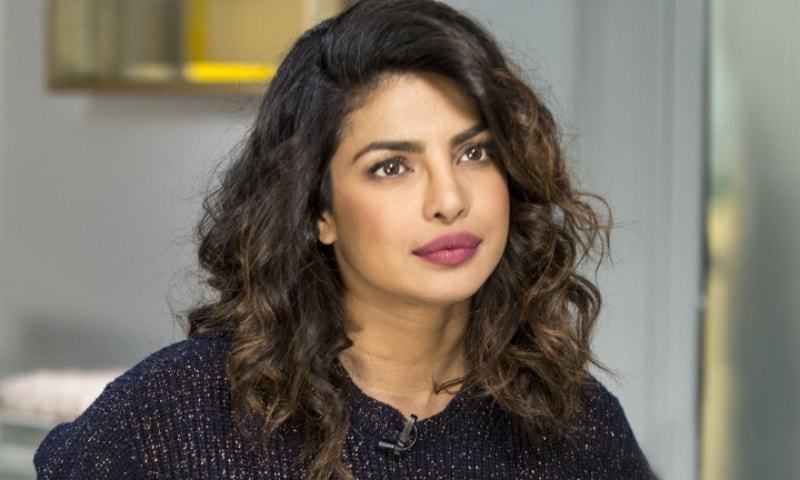 The outrage began when the Bollywood star with massive following encouraged war rather than peace

The past couple of days have been very tense for both India and Pakistan. The two countries were on the brink of war and strikes continued across the borders. However, with Pakistan's Prime Minister Imran Khan once again extending his hand for peace, things might get better in the region.
But what has surprised people, in the midst of all this, is the reaction of Bollywood stars. The entire Bollywood industry has shown solidarity with their armed forces, encouraging war rather than peace.
The hatred has been so much so that even Priyanka Chopra, a UN Goodwill Ambassador endorsed war and the Indian (failed) air strike in Pakistan rather than peace.
Read : Armeena Rana Khan gives a fitting reply to Priyanka Chopra!
Yes guys, now with such a responsible post on one's head, Priyanka more or less misused her influence in her tweet showing support for the Indian Air Force's violation of entering into Pakistan's territory and celebrate an attempt at war. This is sheer disappointment and now Pakistanis are demanding Priyanka be removed as UN's Goodwill Ambassador.
In fact a petition is also circulating against Priyanka on social media.
Pakistanis clearly want the actress removed from her post at the UN as the petition on change.org states that considering her role as the Ambassador of child rights and education for girls, Chopra needs to learn a lesson on how devastating the impact of war can be, especially for children along with the fact that she must realise the significance of the position she holds. United Nations must take back her ambassadorship since she is neither an ambassador of goodwill nor peace.
With the numbers on the petition increasing by the minute lets see what the United Nation decides upon as till now no statement has been released by Priyanka on the matter .