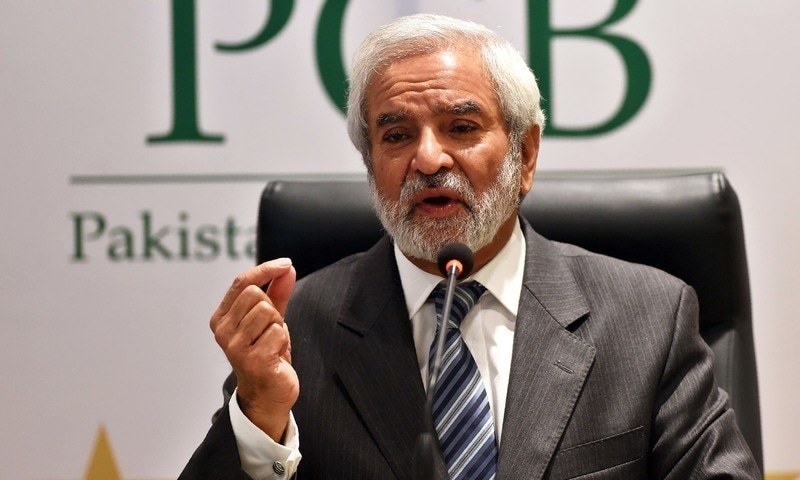 Pakistan Leg of PSL begins on 7th March...

PCB chairman, Ehsan Mani affirmed that the Pakistan leg of the Pakistan Super League is set to go ahead as planned. In the past 4-5 days due to growing tension between Pakistan and India, questions had been raised about security situation in the country.
8 matches are to be held in Karachi and Lahore in the last leg of PSL Ehsan Mani, met owners and representatives of all 6 franchises at Dubai International Stadium and announced that there has been no change in plans.
"We want to reconfirm that the PSL matches will all be played in Pakistan as scheduled. I would like to thank my colleagues sitting alongside me for their support. There is no doubt in anyone's mind that PSL will continue with business as usual as we planned and this is a unanimous decision from all of us. I am also very grateful to our overseas players who are ready to come to Pakistan. All those who had given their commitment from the start are still with us. I am also grateful to all support staff who are working at the ground. We have a few challenges as you know on the production side, with one of our production partners pulling out overnight. But then the team we got together, they made sure that we had seamless transition and now I am absolutely confident that we will be in Pakistan as we had planned," Mani said.
Can Asif Ali win the battle within?
Another area of concern was the broadcasting. Indian owned company IMG-Reliance pulled out after the attack in Pulwama attack. However, Blitz and Trans Group continued the broadcast without any glitch. However, the company retained services of the staff contracted by IMG-Reliance, which included many Indian nationals who work as freelancers. There are questions about visa issuance and logistics for the Indian nationals.
"We are monitoring the logistics very closely and we are in contact with our appropriate authorities on a day-by-day, minute-by-minute basis. By the time we are ready to move out there won't be any hiccups, and even if it comes through, we will adapt. At the most we have to readjust a bit but we have a solid commitment that it will be played in Pakistan. There are logistical challenges but we will deal with them and unless anything significant happens there is nothing changing. At a working level, we are in contact with all agencies, but as per our policy, it is our commitment to go back to Pakistan. If we decide to change it for some reason then I could speak about it. But for now, we are going on with business as usual. There are one or two players who we know had already said no [to going to Pakistan] for other reasons, but those who had confirmed with all franchises have reassured us about their commitments being intact."
This would come as a big relief as tickets for the final have already been sold out. Matches in Pakistan begin in Karachi on 7th March 2019.