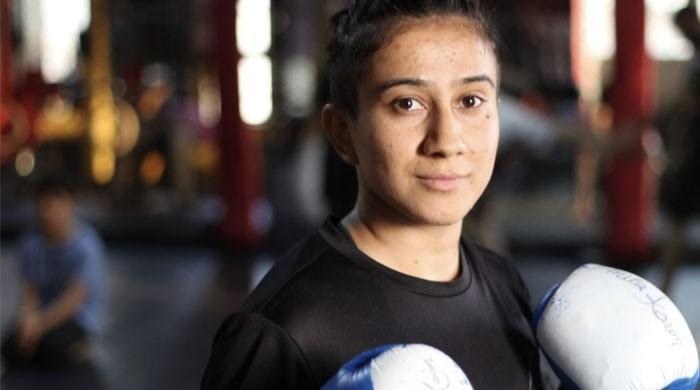 Pakistani's have always been supporting Cricket and Hockey more than any other Sport, but things are changing now as other sports are gaining popularity in the country. Mixed Martial Arts (MMA) is one of the emerging sports as we have seen a number of new faces emerging as fighters in the last couple of years. One of these emerging faces is surprisingly a female athlete, Anita Nisar from Hunza. She is a hardworking young girl who loves Martial Arts. Her dedication to the sport made her win 2 Gold Medals by defeating three athletes from Lahore at Pakistan Grappling Challenge (PGC) at Islamabad Sports Complex.
This is not the end; the big news is that the Young Pakistani girl made the whole country proud of her by defeating Indonesia's Gita Suharsono in an International Competition in Singapore. Anita used her South- Paw striking against her Indonesian counterpart and was declared the winner by all the three judges. Here is the video link of the complete fight.
Anita started training for MMA under Ali Sultan and Ehtisham Karim in February 2017 at The Fight Fortress (TFF) in Islamabad. She has a very tough training schedule which starts from 1300 hours and lasts at 2300 hours. She not only learns MMA but also teaches it to other young athletes in her region.
According to Anita, "MMA gives you self-confidence, it makes you independent and you know you can defend yourself if needed. It grooms your whole personality and girls should definitely train in this sport."
Anita says, "I wanted to beat the stereotypical thinking that girls are not strong enough."
We really hope that the young girls of Pakistan follow Anita and step out of their homes to showcase their hidden talents in different fields of life. Best of Luck for your future endeavors Anita, may the forces be with you!