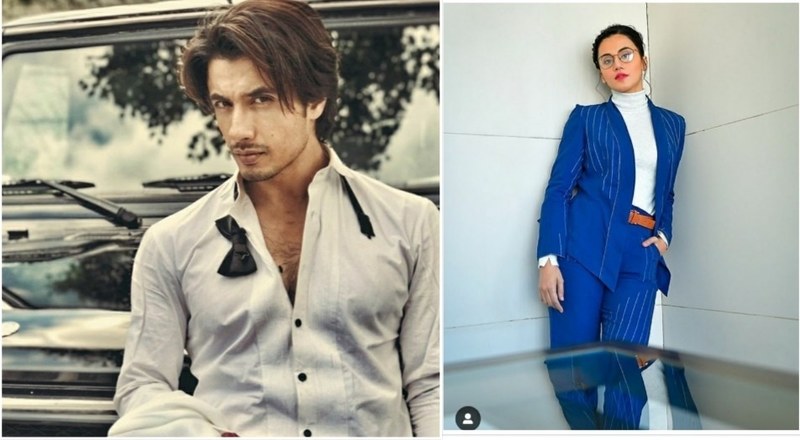 Why do you expect him to support a country he is not a part of...

Ali Zafar was widely trolled in India after he tweeted to praise Prime Minister Imran Khan's call for peace when he addressed the nation regarding war calls lately. Ali Zafar supported government of Pakistan and stood firm to his stance. That is when Indian trolls took over and start calling him out for supporting peace.
Taapsee Pannu, who is gearing up for the release of her upcoming movie Badla, feels that the trolling was uncalled for. The actress stated, "I don't understand this. Do you expect him, being a Pakistani, to support a country he is not a part of?"
Celebrities laud Imran Khan's decision to release captured IAF Pilot
Taapsee also added that he has been banned in India after the Pulwama attack so there is no point in getting offended on what he is saying or tweeting because if he will not stand with his own country he will be trolled otherwise, as she is being trolled by Pakistani for tweeting about Pulwama attack.
Pakistani Celebrities Raise Their Voices for Peace Not War
While the Indian media and most of the sold Bollywood stars are busy in propagating hatred on the other side of the border there are few sane voices too, but the maturity Pakistani media and celebrities showed during these hypersensitive times is laudable.
Shortly after Pulwama Attack, patriotic Bollywood celebrities started cheering for war which not only hurt the sentiments of their Pakistani fans, but also a terrible irony as many of them are ambassadors for goodwill. All their patriotism was exposed when Cobra Sting posted a video on YouTube revealing how these so-called celebrities were ready to endorse any propaganda for the sake of money.
In the amidst of this, if someone is raising their voice for peace is being ridiculed on both sides of the border by the extremists. We hope that sense prevails and we don't go in the war zone as it would bring nothing, but suffering.