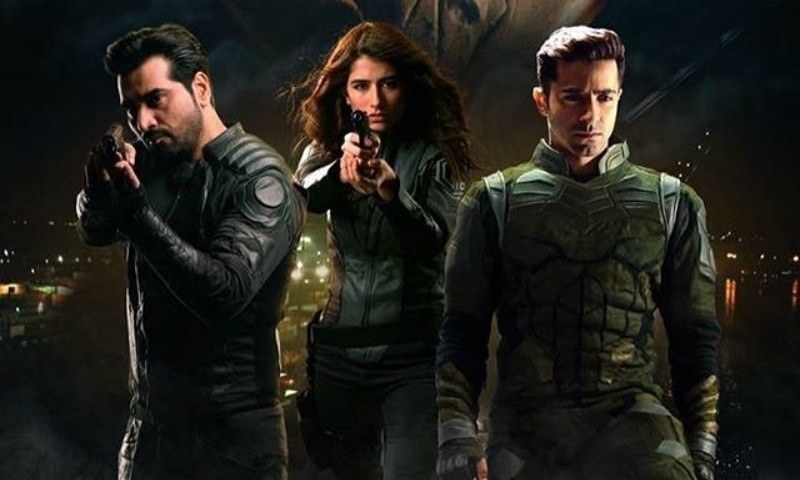 "We didn't want Pakistani films damaging each other and competing senselessly," revealed producer Ali Raza to HIP

One movie which we have been looking forward to watching has to be the Sheheryar Munawar, Humayun Saeed and Syra Shahroz starrer Project Ghazi. A first super hero film for Pakistan, Project Ghazi did not meet goodluck and postponed its release for an indefinite period of time on the eve of its premiere. However, two years down, we were told that Project Ghazi was ready and would be releasing on the 22nd of March alongside Laal Kabootar and Sherdil.
But now, it seems the film has been pushed away a little later.
Yes guys the news was in fact shared on the film's official FaceBook page and we for one think the team's gesture was rather a sensible one. With the current ban on Indian films, it is important to have Pakistani films releasing not all at once but with a gap, so that, the flow of the audiences heading towards cinema is not brought to a complete halt.
Read : Project Ghazi surprises with its new trailer!
Wanting to know more on the matter we got in touch with Project Ghazi's producer Ali Raza, who said,
"We moved Project Ghazi to March 29th, 2019 as we did not want Pakistani films damaging each other and competing senselessly."
We're looking forward to watching Project Ghazi soon as the visuals seen in the trailer are stunning and having left us highly impressed, we hope that the story of the film would be just as impressive too.