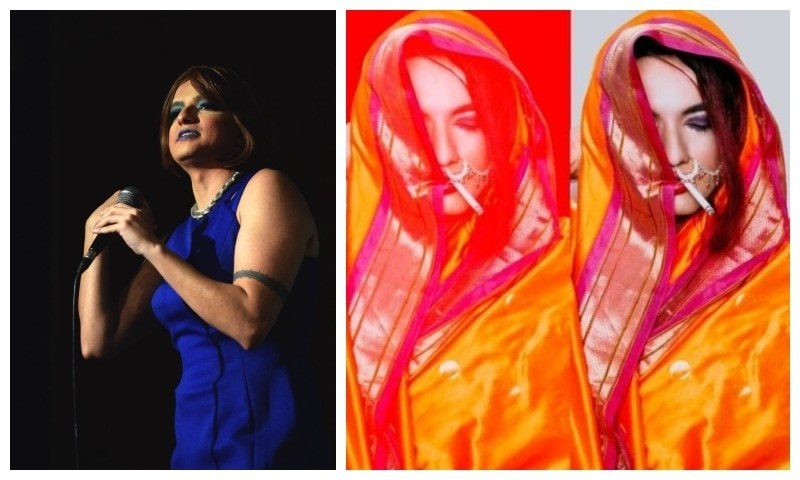 "Exclusively reserved for the depraved [and] the desperate", Miss P Chattni

Adult comedy shows are a thing now and seems like our public rather enjoys them too. Recently Miss P Chattni, the first drag queen performed an adult comedy show and the masses were amazed.
Miss P Chattni made her debut in Karachi with Liberals Ki Aadhi Saazish last year and got an overwhelming response for that, during her recent performance she called out men for their hypocritical behavior, expecting women to be perfect whether they themselves were not.
The drag queen wore a Marathi red and purple sari last time to her show but came up with a pretty bold look this time. In a knee length blue skirt and bold lips to compliment the dress she talked about the Aurat March happening on the 8th March 2019.
There are no such videos for the show because she has a non-recording policy and maintains,
"Exclusively reserved for the depraved [and] the desperate",
Miss P Chattni also hilariously talked about men who are jealous of independent and successful women and harass them for their success.
She also gave an idea to men, specially the desi ones to start being open to the idea of consulting therapists because women are not their counselors.
With such an overwhelming show this time, we are expecting more from the lady in future.