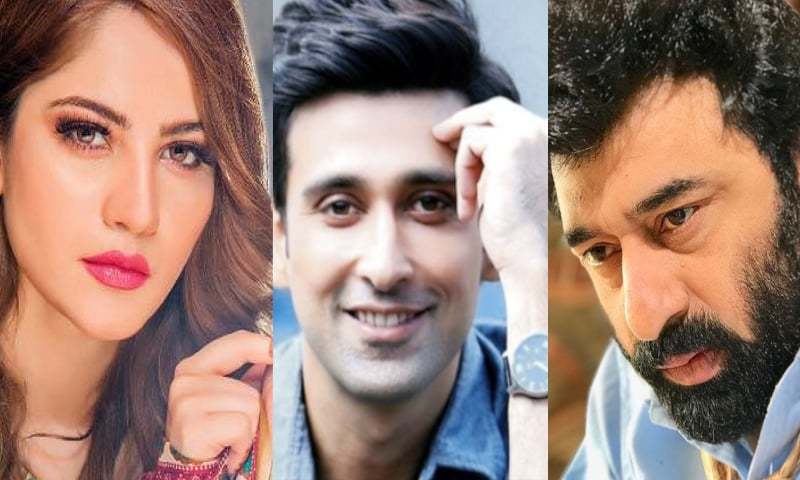 Satellite rights for the Yasir Nawaz directed venture have been acquired by its media partner Geo Network
Yasir Nawaz's Wrong No. 2 is shaping up to be one superhot project. Just last month we had announced that the Sami Khan and Neelam Munir starrer had fetched a record price of approximately 40 lacs for its music rights, courtesy acquisition from Zee music.
Well, the latest on the film is that it has managed to engage Geo Network as its media partner. The grapevine was also abuzz with news of a supposedly lucrative deal for its satellite rights. Regarding these developments, HIP got in touch with Hassan Zia, the film's producer.
Wrong No. 2' receives record price for its music
Confirming the news, and clearly buzzed about it, Zia stated "Yes, I can confirm that we have signed a contract with the Geo Network to involve them as our media partner. We have also sold them the satellite rights of our film."
Our curiosity piqued, we asked Zia for more details, and he was quite candid and forthcoming. Revealing for this HIP special, he said "Basically, once you sign a channel as your film's media partner, it is up to them to procure its satellite rights. Tier 1 channels usually offer a good price for a successful film's rights, but the terms may not be so favorable for those which are not," he explained, adding "Since our team has a strong track record with commercially successful ventures like Wrong No. and Mehrunnisa V Lub U, we were able to avail a good deal and sold our rights for an amount a little under 1 crore."
The enterprising producer also revealed that their production team expects a similarly decent amount for the movie's digital rights. "We expect to earn an amount close to 1.8 crores prior to the release of the film, which would give us a margin of about 4 crores for recovery from the theatrical release." We are certain with their knack for crafting high on entertainment value content, the Wrong No. 2 team would comfortably be able to gross that figure when the film hits theaters on Eid-ul-Fitr.
Zia was especially emphatic about the need for independent film makers to benefit from such pre-release deals. "Independent film makers may be dealt a raw hand by some media partners, but the people at Geo Network are pretty fair and offer a good deal. It is important for these film makers to make the best from such offers as theatrical recovery is not guaranteed."
Observing the film's industry's recent surge, Zia noted "It is vital that independent film makers thrive within the current setup for our nascent industry to succeed. A lot of them are passionate youngsters, some of them having just stepped out of film school abroad. With decent pre-release business, they can significantly reduce the financial risk involved."
Hassan Zia's sentiments deserve to be lauded, for indeed the film industry has reached its present point through an influx of new, talented film makers and investors. For this skilled pool of film makers to succeed, their films' budgets and financial recovery channels have to be viable. Media partners offering good financial deals for digital and satellite rights is one big step towards achieving that viability.