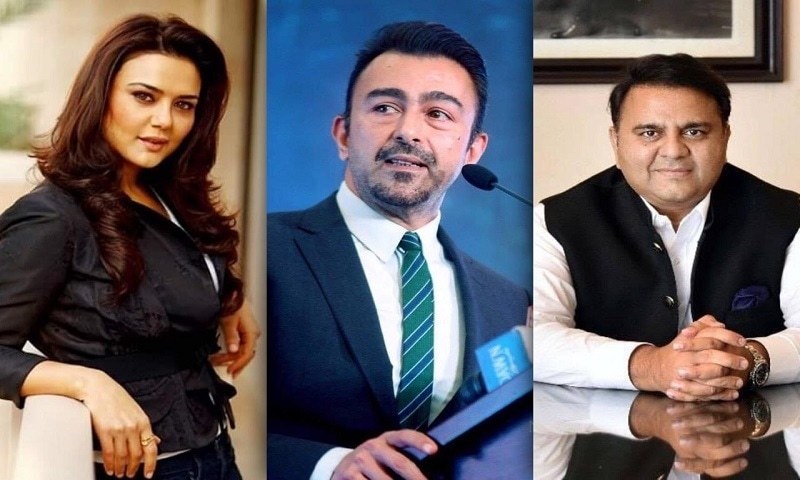 The last two weeks have been terrible for both India and Pakistan. The Pulwama attack on 14th February in the Indian occupied Kashmir and India blaming Pakistan for it, changed the entire equation of the two states. People from both sides of the border started a blame game, with Bollywood celebs and Indian media playing a very vital part in spewing hate against Pakistan.
Janhvi Kapoor calls Pakistani media propagandist amidst Kashmir attacks
In fact most of the Bollywood celebs have been rooting for Indian army and their violation of Pakistani air space. Even after Pakistan released the captured IAF pilot, some people across the border just don't make any more sense.
One such examples is the recent exchange of tweets between our veteran actor Shaan Shahid and Bollywood actress Preity Zinta.
Everyone has the freedom of speech but at the same time, you should be intelligent enough to realize that you have a huge fan following and your statement is followed by millions of people so one should either talk sense or stay quiet.
The information minister of Pakistan also gave an amazing shut up call to Preity Zinta when Preity came up with another tweet after the release of the Indian Pilot Wing Commander AbhiNandan.
But this time it was not an actor from Pakistan, it was the Information Minister who replied to her.
Fawad Chaudhry was savage. He not only asked Preity to stop poking her nose in important matters but also gave the same message to other Bollywood actors who are passing lame comments on the issue without having any knowledge about what is happening in the region. In simple words, Fawad Chaudhry said that war is not a joke so think 100 times before you say something about such sensitive matters.
We really hope that the people having a fan following on either side of the border play their part by promoting peace as Ronald Reagan said, "Peace is not the absence of conflict, it is the ability to handle conflict by peaceful means."