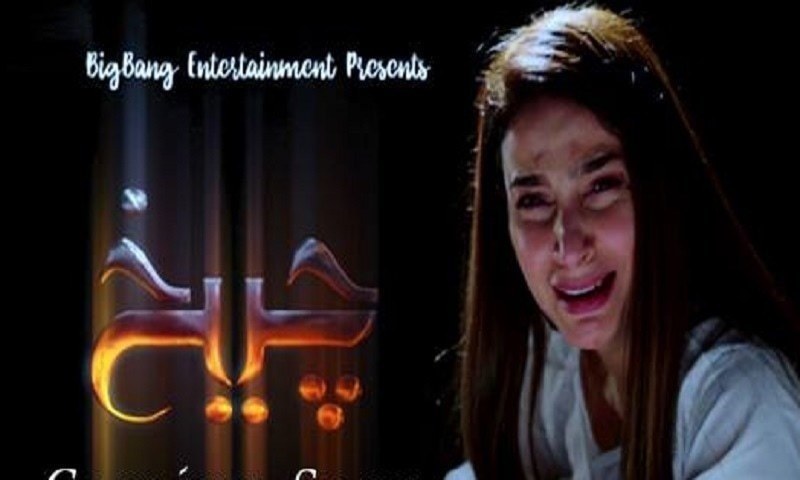 Considering today's episode it was slow, as nothing major happened. Zanjabeel Asim Shah has done a great job while writing the serial, and Badar Mehmood did full justice to the story and has done wonders with his direction.
The episode starts with Ramzan visiting police station to lodge FIR against Wajih as he is still not ready to drop this war of justice for his daughter, because he still believes that Nayab does not deserve to die like this. Amir Khan telling him to get Mannat testifying against Wajih to get his FIR entered was smartly shown as a tactic to further delay the process. The harsh reality of our society has been shown in the most realistic way as a common man gets an unjust treatment when he tries to stand against a powerful individual.
Mannat feels lost and lonely while she sees how everyone is normal around her, even Haya is not even feeling a bit of remorse for Nayab that is when it actually hits her that she is all alone in this fight. Mannat is observing everything and everyone silently, thinking and planning rationally. It seems like Ramzan and Mannat both are going through the same thing, the only difference between them is that Ramzan is able to show his grief through his words where-as, Mannat is silently bearing everything alone.
Ramzan once again creates a scene but this time at Yawar's office, even Yawar gets furious and loses his temper by seeing how irrationally Wajih is acting. For a moment it could be felt that Yawar also feels disappointed and sad about how Wajih does not have a single ounce of regret. Another thing that can be seen is how Wajih is so proud of him-self and is not even ready to think of the consequences of his actions.
Even though Haya's fiancé is not given an important character, but he seems interested in Haya's case. Even he seemed quite disappointed to see how insensitive Haya is, regarding Nayyab, and even questioned her.
Despite of being a slow episode, it actually reveals quite some details about how the events might take turn in the future. Nayyer Ejaz's role as Amir Khan gives a comic relief in the events as without him the drama might have been depressing. Noor-ul-Hassan is doing a tremendous job as he plays every character with such realism that the audience feel connected to it. In the preview of next episode seeing Wajih in jail was a good relief.