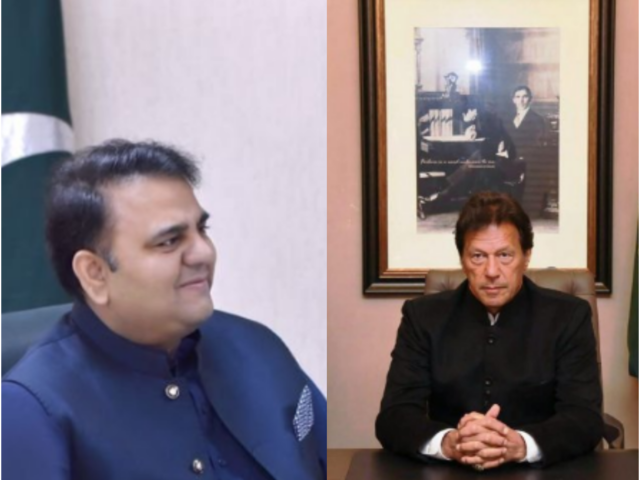 Since the situation escalated between India and Pakistan, Prime Minister Imran Khan has emphasized on peace talks. Time and again, he invited the Indian leadership to resolve the matter with discussion instead of war. In a peace gesture, Pakistan released the captured Wing Commander Abhinandan Varthaman. The entire world has appreciated PM Imran Khan for promoting peace and showing maturity at this crucial time. With the support of the political parties and military forces, PM has emerged as an ambassador of peace in this difficult situation.
Yesterday, Information and Broadcasting Minister, Chaudhary Fawad Hussain, submitted a resolution in the National Assembly saying that PM Imran Khan should be given the Nobel Peace Prize. According to the resolution, PM played "sagacious role in de-escalating tension between Pakistan and India which was created due to the war mongering attitude of Indian leadership." The resolution also stated that both the countries were on the brink of war because of Indian leadership's aggression.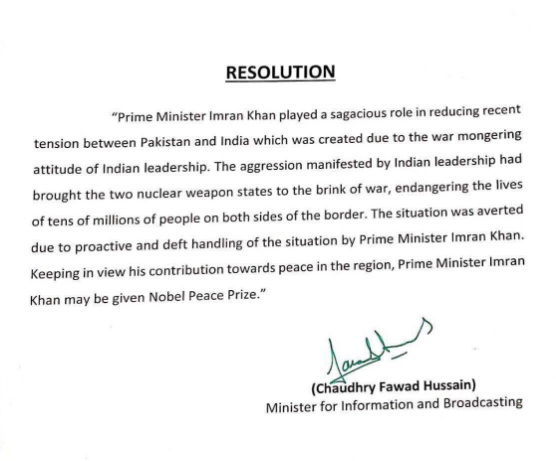 After Pakistan released the Indian pilot, the hashtag #NobelPeacePrizeForImranKhan was trending on Twitter. Pakistanis all over the world are demanding that the prize be given to PM. More than 300,000 people have signed online petitions for this. PM Imran Khan has not only won the hearts of Pakistanis; he is being appreciated for his peace gestures by many Indian as well. By submitting the resolution, Fawad Hussain has become the spokesperson for the entire nation.
Only time will tell if PM Imran Khan will be awarded with the Nobel Peace Prize or not.