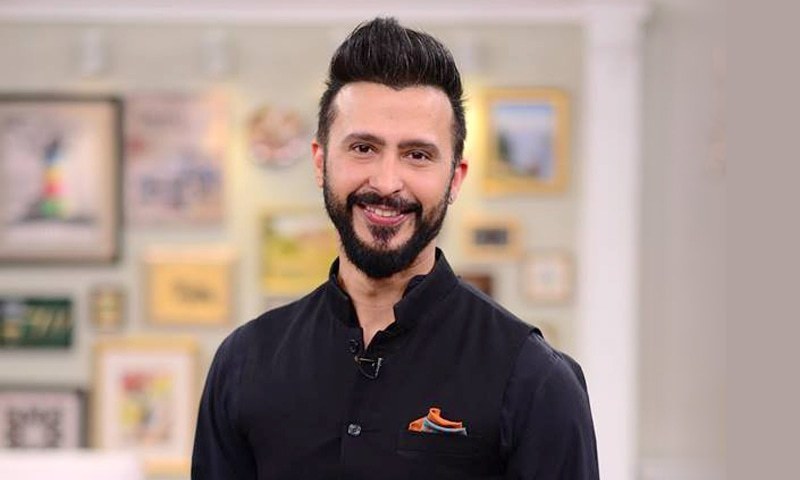 Words are practically redundant when you describe Ali Kazmi. He's a star like no other. There's no starry nonsense. No inflated ego. No unreasonable demands. No pretense. His talent on screen is unquestionable. It's possibly what makes him stand out from the crowd. At a time, when most star kids are designed to look, speak, and, behave in a certain way, it's heartening to see this man ditching that archaic celebrity framework, to be himself. He is not being accepted because he is Rahat Kazmi's son. He has made it on his own. The remarkable rise of Kazmi and his steely ambitions, give you the answers. The 37-year-old actor is all set to grace the silver screen with four releases lined up in 2019. The actor has his platter full, as each of his films will serve a different flavour, be it romance, action, comedy or suspense.
HIP caught up with the actor for a refreshingly candid chat
Hip in Pakistan: How do you sum up 2018? How did you celebrate the New Year?
Ali Kazmi: 'Super cali fragi listic expiali docious' is how I sum up 2018 smiles. It has been a remarkable year professionally as I did a lot of work for Pakistani cinema. It was great working globally in Canada, US and Pakistan simultaneously for films and TV. It was special personally as well as my second child 'Zain' was born. I celebrated the New Year in Toronto with family and close friends. I started off the year on a crazy note i.e. on 1st January, 2019 I took an Arctic dip challenge by diving into the freezing ocean along with a bunch of crazy people. I must say it was rejuvenating and one of the most chilling experiences.
HIP: Does having a famous family put a lot of pressure on you to constantly give your best?
AK: I love my parents the most because of the fact they are great human beings and true artists at heart. They never pressurized me to become an actor, they taught us to give our best and most importantly do what we love to do. I live by their philosophy; fame and money have never been the goal, my aim is always to do good work that I can possibly deliver. On the contrary I put pressure on myself to do the best; I would be the quickest to hate my work if I don't perform well.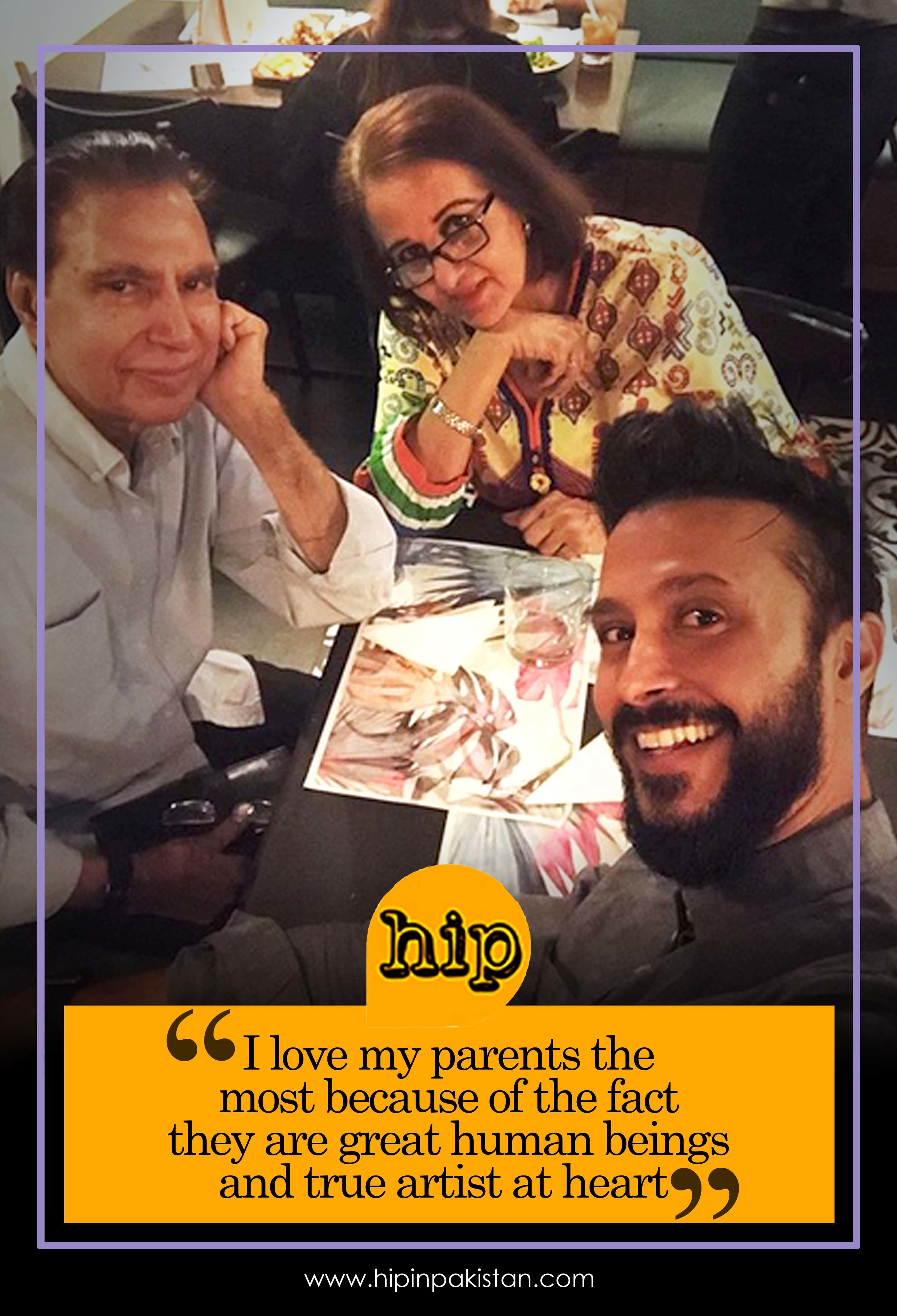 I love this job, I've been in the business since my childhood and I've grown up running in PTV's halls. At the age of 7 when kids of my age aspired to be astronauts or scientist I always wanted to become an actor since then. I moved to Canada to make my own way started off from scratch and joined drama school. I created my own identity where nobody knew me. Many at times, people told me that I could have been a mega superstar back home, but the journey of walking my own path in Toronto, Hollywood and Pakistan at the same time was bigger for me than fame or money could deliver. I enjoy my work more than anything, as an actor I feel the day you stop enjoying the art you should stop doing it.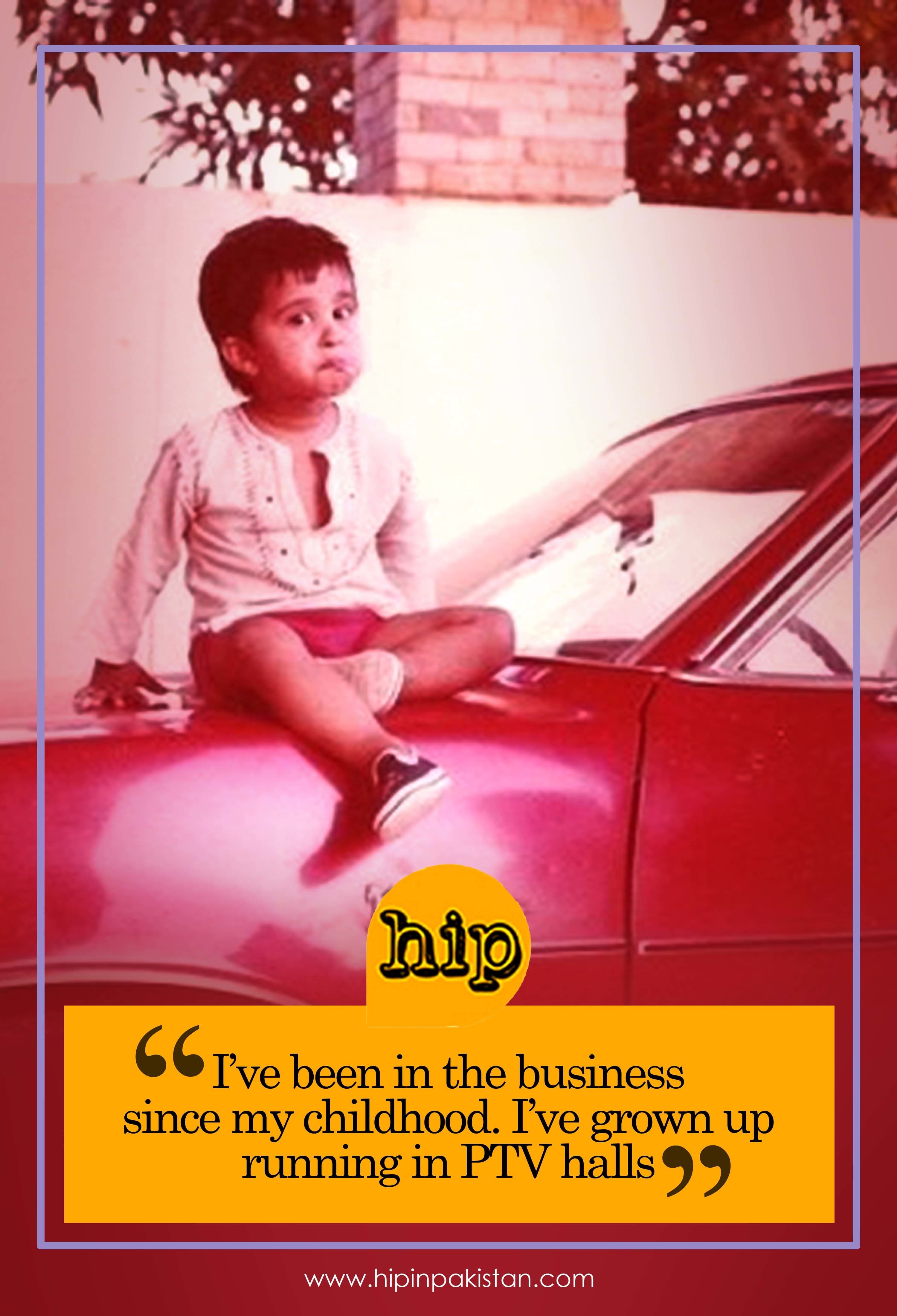 HIP: What made you sign 'Laal Kabootar'? Can you tell us about your role in the film?
AK: Laal Kabootar will surely blow your mind away. The moment I read the script it was so gripping, I realized the potential of the team while hearing the narration; I could easily sense the level of thrill it would deliver to the audience. I was hooked and signed the dotted line. The team of Laal Kabootar is really young and fresh, be it Kamal Khan, Hania, Kamil Chima, Mo-Azmi in fact all the DP, crew member etc. They were super skilled and well trained. My role is a special surprise, if I tell you I'll have to kill you laughs it will ruin the suspense of the film. I really enjoyed the entire process and can't wait for you all to watch the film.
HIP: How was the experience of working with Mansha Pasha and Ahmed Ali Akbar?
AK: My experience of working with Mansha and Ahmed was quite terrible, they are real divas, and assume themselves as superstars…whatever just kidding laughs. They are two of the most grounded and lovely people I have met. It was truly fun sharing screen space with them and I hope to do more projects with them in future. They both are super professional and unbelievably amazing performers and their work speaks for themselves.
HIP: Were you hesitant to work with first time film makers Kamil and Hania Chima?
AK: Yes! I was hesitant at first as I didn't know them. They are super smart individuals set to join the business; they have made a product with a huge bang for the buck utilizing every bit of the resources wisely. They are a force to be reckoned within the production world and are ready to take Pakistani cinema to the global level. They know their craft; they know what they want from their actors. I was surprised to see their work ethics, efficiency and the out of the box concepts they aim to come up with, are simply amazing.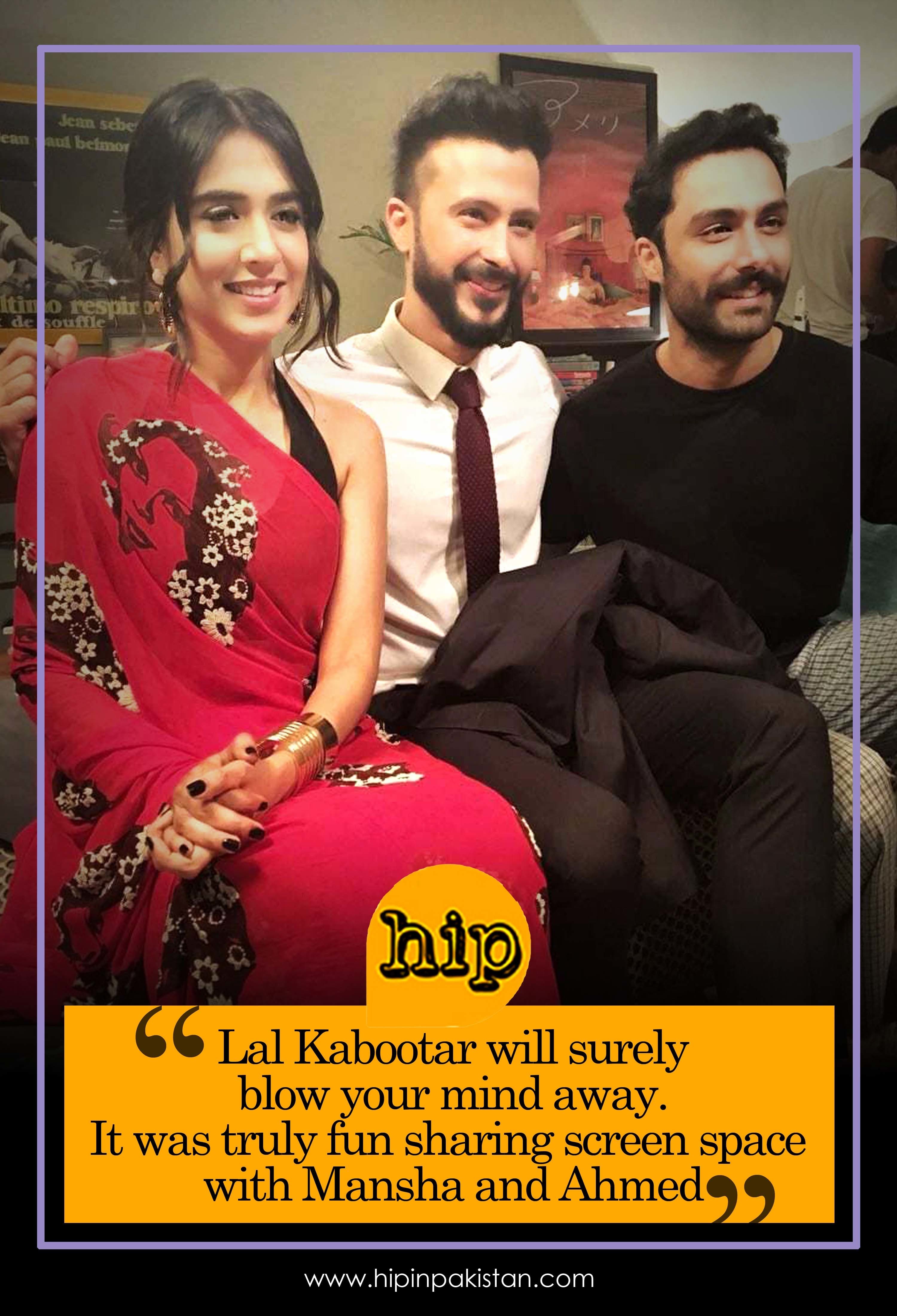 HIP: You have finally worked with Juggan Kazim in Altered Skin? Why is the film delayed? What is your character in the film?
AK: Juggan is an old friend, our sir name are quite similar I always say sath walay qabeelay ki hain we have a great rapport together and share barrels of laughter when we meet just like two crazy peas-in-a-pod. 'Altered Skin' is Pakistan's first thriller sci-fi zombie film. The film is delayed as a lot of post-production work is still left to be done. Adnan Ahmed, the director is putting a lot of effort in order to get a proper release as it's not a regular commercial film; the post production work is being done at Toronto. We are making sure to bring the film to the audience, be it a theatrical or digital release.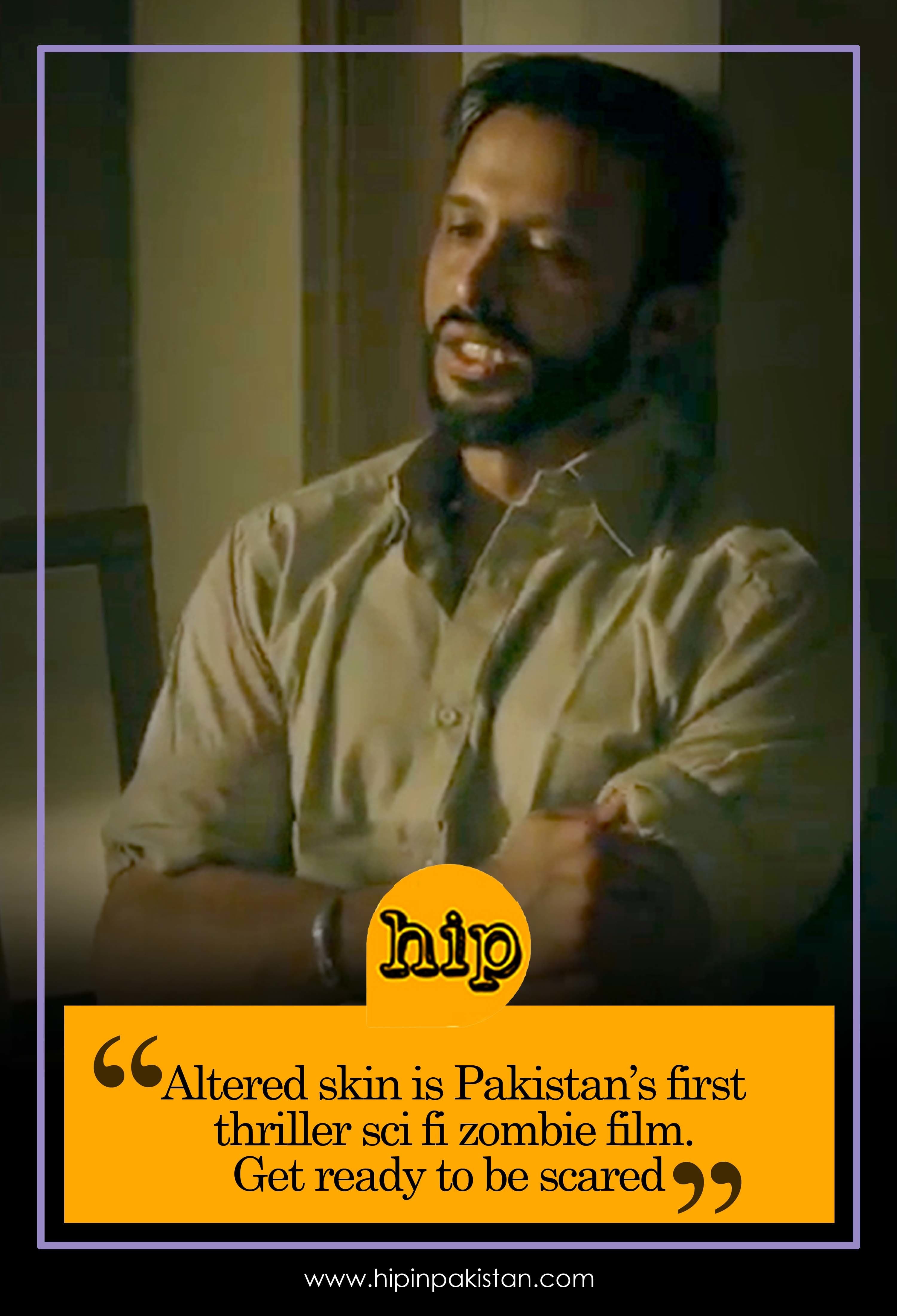 My character in the film is of a mercenary gully ka thug who isn't a bad guy, but has no choice left to do certain things for his family. He is greedy hardcore and bindass working for a corporation that has created this drug called Cidhar, not giving away to much the audience will get to see his journey and redemption of the character. The film has an ensemble cast; it will keep you gripped from the first minute, get ready to be scared by Altered Skin.
HIP: Considering the fact that Baaji has an ensemble cast. What should we expect from your character?
AK: Baaji has a super ensemble cast with great music and special appearances that will really surprise the audience. The name of my character is 'Rammy' he is the real bomb and has a powerful presence on screen. I believe that's the magic of Saqib as a director, that every character of Baaji is properly fleshed out and gets ample space to make their own mark. Get ready for Dhamedar Baaji coming to you soon.
HIP Exclusive: "Meera knows cinema better than many television cum film actors," Saqib Malik on His Baaji Lead
HIP: What was working with Saqib Malik like? What is he like as a person?
AK: Saqib has been a mentor to me since I was 10 years old. He is known to my family, I did my first ever ad of National Ketchup and since then I did 7up and Mobilink campaigns with him as well. I dubbed my last commercial with him I was around 20 when I told him that whenever you make you first film I will surely be a part of it. Saqib is a man of his words and it happened 15 years later with Baaji.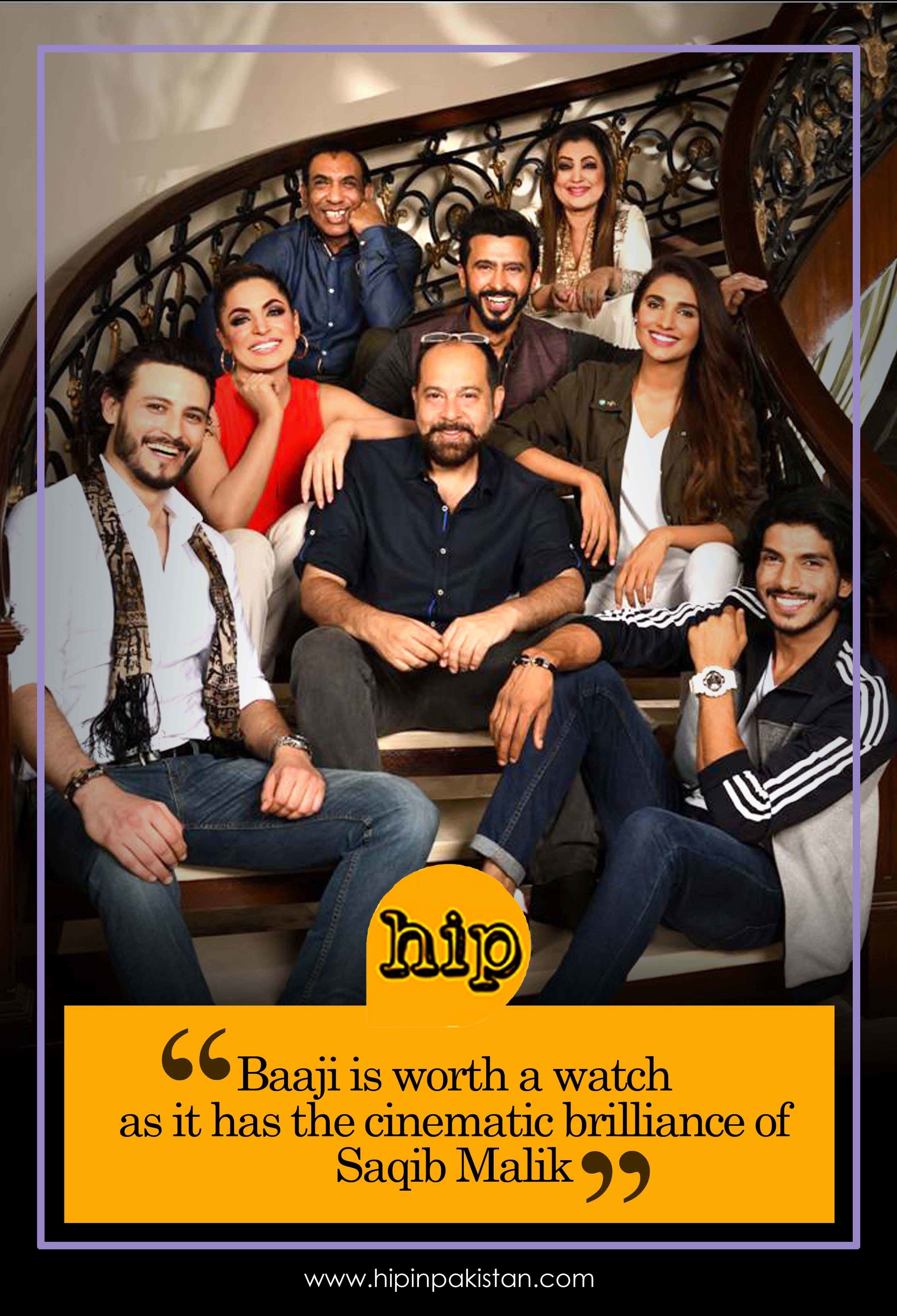 Baaji is something worth watching as it has the cinematic brilliance of Saqib; he has seen so much of cinema all around the world. One thing we both have in common is that we both are cinephiles. Saqib is a true passionate artist or I would say a cinematic magician who has got a childlike wonder, he is excited for the actors to bring something new every day that challenges us as actors to be working with a competitive director. He is the kind of person who is vocal with his team, discussing work and most importantly making them feel comfortable to bring out the best of us. He's a fatherly figure not just to me, but too many people in the industry. Baaji is homage to the old and new Lollywood, the music, character and themes depict a complete transaction from one world to another which hasn't been portrayed yet on celluloid before. The film is written, directed and produced by Saqib.
HIP: Tell us something about your television projects this year in detail?
AK: I have been working really hard on television as well. One of my projects "Tu Ishq Hai' on HUM TV is on air receiving rave reviews and good ratings as well. Television is a tough landscape as there are over 50 to 60 productions happening each month.
The other project is 'Jaal' which airs from March on HUM TV, directed by Mohsin Talat, which stars Sumbul Iqbal, Imran Ashraf, Sukaina Khan, Ismat Zaidi, Shabbir Jaan, Khalid Anam, and Farah ji. I have worked earlier with Mohsin in Badnaam, he is a super director and a brotherly figure to me. I know Sumbul for many years and always wanted to work with her. Imran and I are playing brothers and our work equation has turned out great on screen.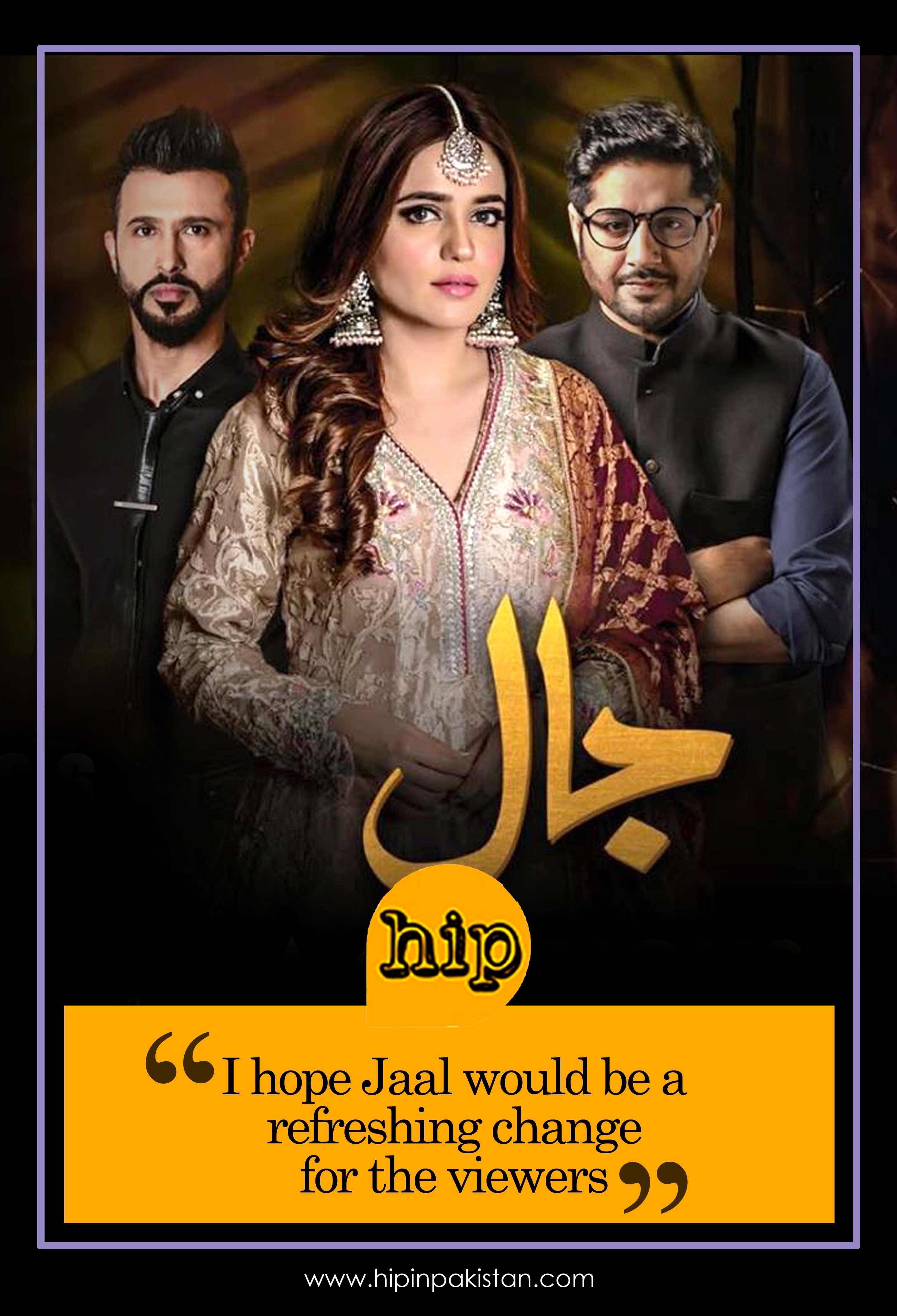 We both have huge admiration for each other's work portfolio. It was great working with the new comer Sukaina Khan who seems very promising. She's got the fire to deliver; she plays the character of Sumbul's sister. I hope the audiences will like the fresh parings as each character has their own dynamics. Mohsin has taken Jaal to the next level and I hope it would be a refreshing change for the viewers.
HIP: What else can we look forward in 2019?
AK: 2019 has been already been a busy year, I have been working on two films Ishrat (Made in China) and Super star. Ishrat has an amazing huge cast, it's an action packed comedy film. Mohib Mirza is acting, co-producing, and co-directing the film. Amin Iqbal is on board as the co-director. Super star is a romantic drama with a slight dose of comedy. It is directed by Ehtashamuddin and stars Mahira Khan and Bilal Ashraf under the production of HUM films. I have signed a film with Deepa Mehta titled 'Funny Boy'. The film will be shot in Sri lanka later this year. This will be my second film with her after Beeba Boys. I love working with Deepa, she's a true artist and whatever she brings to the screen is impeccable.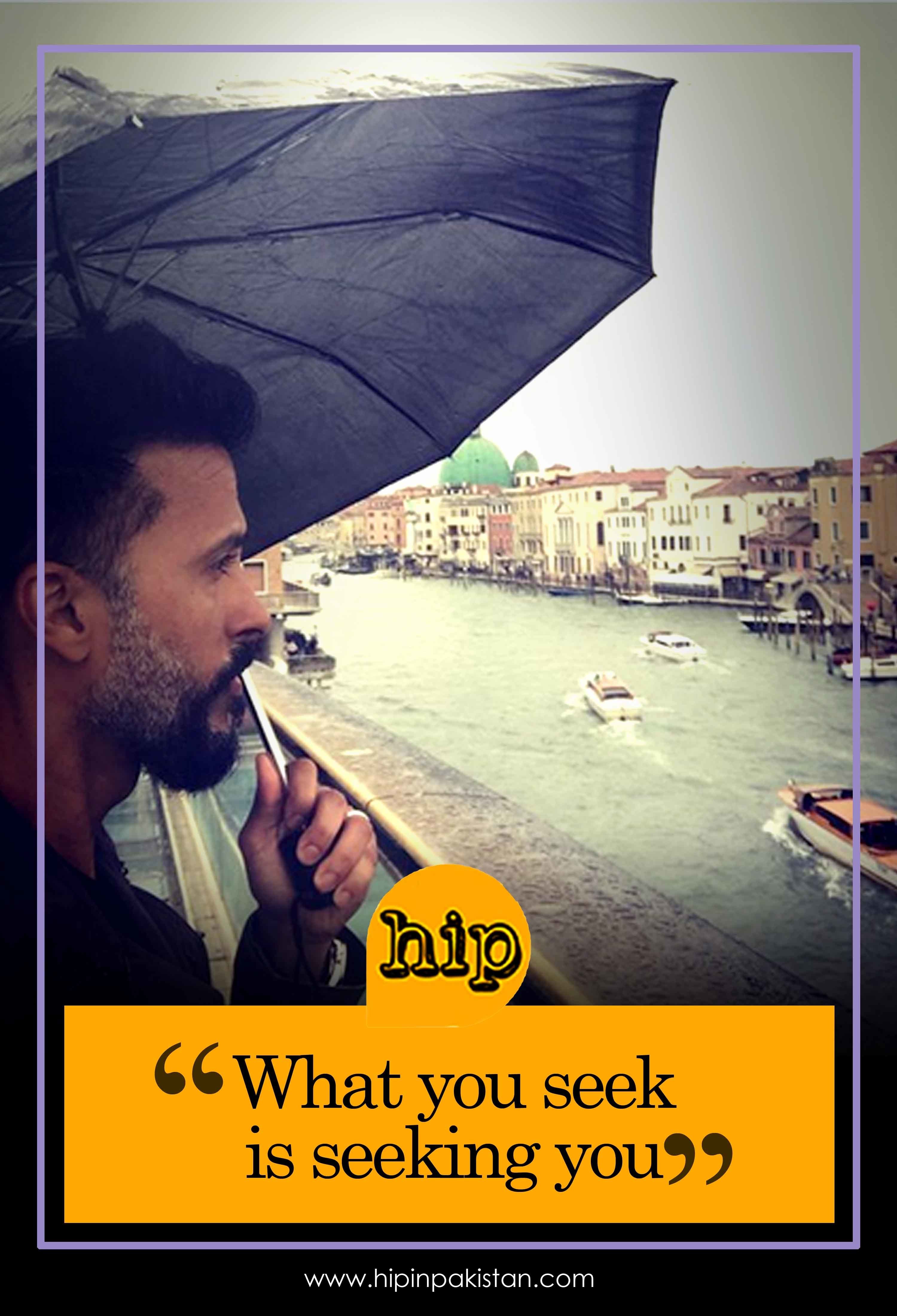 Besides work, I really look forward to travel with my family and have a nice vacation as I have been working nonstop. 2019 will be a true test of the Pakistani cinema with the variety of films releasing, for me as an artist of I have to bring a difference to the table. There's a lot more come, I hope you'll enjoy it and remember 'the world is full of magic things, patiently waiting for our senses to grow sharper'