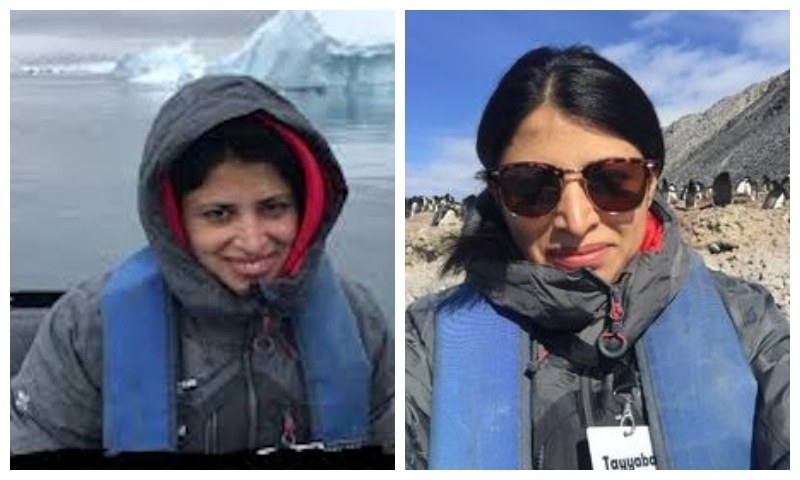 "Don't give up on your mission, "encouraged Dr. Tayyaba, when asked to motivate the young girls of today.

She started off as a young girl who loved star-gazing. She had a passion for astronomy. However, since it wasn't a subject taught in Pakistan, she satiated her hunger, by buying books on the subject. She got a Masters degree in Physics, and was teaching at the same subject at the Punjab University, when she won a scholarship from the DARK Cosmology Centre of the Niels Bohr Institute in Copenhagen (Denmark).
Selected amongst 80 women from 26 countries, Dr.Tayyaba was the only one from Pakistan. This Homeward Bound Programme stretched over one year, where they were supposed to take some leadership courses online at first, and then, spend three weeks in Antarctica.
Congratulations to Tayyaba Zafar!
The aim of the programme was to increase the influence of women, from different branches of science, technology, mathematics, and engineering, as leaders in the world. While in Antarctica, these women received lectures on leadership, and researched on areas affected by climatic change, penguins, country bases, zodiac cruises and whale watching.
According to the Express Tribune, when asked to advise the youth, she said, "Don't give up on your mission. I didn't. We have one life and we must live it to the fullest. Each one of us has a shining star inside us and we need to follow it; seek guidance from it". She also urged other female scientists in Pakistan to apply for this programme, and represent the country internationally, like she did.