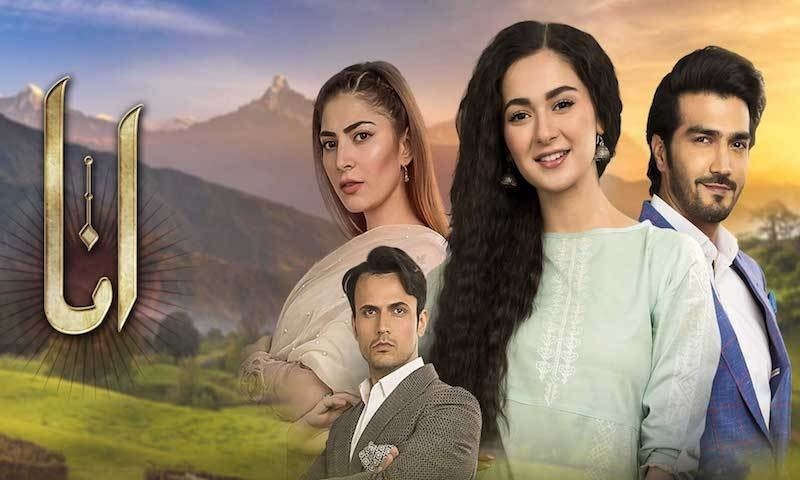 Currently being aired on Hum TV, "Anaa" is a drama centralized around two families, fighting terrible memories of their past. Daneen, and Areesh being second cousins, like each other, but Daneen, not being the traditionally "seedhi saadhi" girl, isn't the first choice of Areesh's family. However, the second episode revealed the sudden depreciation in the health of "Dada Sahib" (Daneen's grandfather), which convinces Areesh's grandmother to give her consent.
In episode 2, what has happened 25 years earlier, that has caused a rift in the family, is further revealed to us in intermittent flashbacks, or by some character. The character Izza, for example, is definitely holding some secrets. Her expression when she realizes she is sitting with "Sher Garh ki waris" makes the viewers, marvel at her acting. Episode 3 further leaves us in awe of this character and actor. Where earlier, we were transfixed by how convincingly, Hania Aamir plays the eccentric Daneen, we have to put our hands together for Naimal Khawar (Izza), as well. Usman Mukhtar as Altamash, is also splendidly as obnoxious as the character.
We are immediately pulled deeper into the plot in episode 3. We already found out that Izza, is actually the ostracized daughter of Irfan Khoosat (Daneen's grandfather), but now we also have learned that, many in the drama have felt her connection with the family, including the grandfather, who secretly hands his long estranged maternal grandchild a ring. Altamash, finds his way into her history and family background, much like a secret agent. However, after confronting her and learning of why she was so interested to know the family, his heart seems to melt for her, and he apologizes to Izza for misjudging her and vows to keep her secret. He is willing to give Izza a chance to get to know her family, but one wonders, will there be more in between these two?
Areesh's grandmother, who isn't easy to impress, seems bewitched by Izza's "tarbiyat" as well. She is the perfect girl of her dreams, much unlike Daneen. Ironically, she is the daughter of the same niece she loathes.
Zahid, Daneen's father learns of Izza's secret (because the driver spots and recognizes Nazia, his estranged sister), and goes to pay her a visit, and we learn that the ring given wasn't just a secret between, granddaughter and grandfather. In the very next scene, we see the daughter sitting with her father, and we learn, that the ring (much desired by Nazia, when things were good) was an invitation for her to come and meet her very ill father.
Immediate, comparisons between Izza and Daneen ensue, in the next scene. Nobody in Areesh's family (where Daneen is supposed to train, until the wedding, to be the perfect "bahu") can believe she can have such a friend. Ghazanfar (Areesh's father), at this point is shown a picture of Izza, and has a premonition that she is Nazia's daughter. One only wonders how. Anyway, this is where things start to escalate. Ghazanfar, upset over the suicide of his elder brother Waleed (a link in the 25 year old story), cannot stand any association with the much-hated Nazia. Together with his mother, they go to Daneen's house to tell her grandfather, to find that Nazia and her husband already seated there in reconciliation with the family. While Saadia Begum (Areesh's grandmother) relatively in shock is willing still to allow Areesh and Daneen to wed, Ghazanfar, who wasn't convinced earlier, is now more adamant. So, he puts forward the condition to Daneen to abandon ties with her grandfather and father in order for her to marry his son. At this point, Daneen has just had enough of sacrificing everything for Areesh, and this is the last straw. She instead puts forward the same condition in-front of Ghazanfar, and the episode ends highly dramatically, with her saying, "Agr aap kay betay ko itna shok hai mujh se shadi kerne ka, to ab wo yeh qeemat chukaye ga."(If your son is so interested in marrying me, then he will have to pay this price). Oh boy! Don't we all know where the name of this drama generated from now.
How will the story further unravel, we can only wait to find out next Sunday.