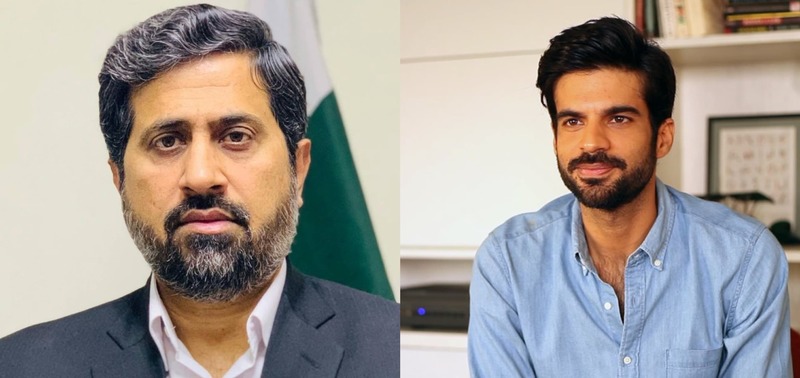 Provincial Minister of Punjab for information and culture, Fayaz-ul-Hasan Chohan has been sacked for his anti-Hindu...
Provincial Minister of Punjab for information and culture, Fayaz-ul-Hasan Chohan has been sacked for his anti-Hindu comments made on 24th February after the terror attack in Pulwama. Chohan belongs to the ruling party 'Pakistan Tehreek-e-Insaf'. PTI's official Twitter account made it clear that morals and ethics doesn't allow anyone to bash someone's faith. Pakistan Tehreek-e-Insaf itself has at least seven Hindu members of the National Assembly.
The party tweeted that, PTI Punjab government has removed Fayyaz Chohan from the post of Punjab Information Minister following derogatory remarks about the Hindu community. Bashing someone's faith should not b a part of any narrative. Tolerance is the first and foremost pillar on which Pakistan was built.
Fayaz Chohan later apologized for his remarks. Pakistani actors have been sensible throughout the matter. Majority stars only spoke for peace-building between the two Nations, Pakistan and India. Adnan Malik who is well known for his acting in 'Sadqay Tumhare' was very pleased with the Pakistani government who took a responsible move by sacking Fayyaz Chohan.
Adnan Malik tweeted, ''Sacking #FayyazChohan is a responsible move by the govt and sets solid precedence. However, the vitriol towards other religions and especially Hinduism is deeply embedded in the greater collective. As Pakistani Muslims, we assume a sense of superiority and birthright to this land''.
He further said, "I know many Hindus who are proud citizens of Pakistan. We must re-look at the dialectic. Will minorities ever be equal citizens? And will they cease to be called 'minorities' in a free state? Is there a way to retain our Pakistani identity without casting non-Muslims as 'other'?"
According to reports, at least 1.6 per cent of Pakistan's total population is Hindu, and Hinduism is the second largest religion followed in the country. The constitution of Pakistan guarantees freedom of religion to all the citizens of Pakistan. The minorities are free to practice their religion as well as build their worship places.
We appreciate Adnan Malik for expressing his opinion in favor of the Hindu community and as a Nation, we should be proud of our government for taking this step for equality between all sects and religions.