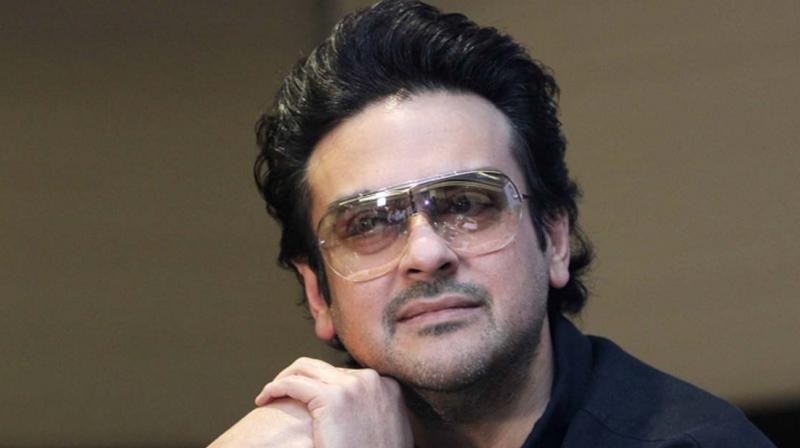 I'll give my life to India, I am a Pathan: Adnan Sami...

In the ongoing fiasco between India and Pakistan after the Pulwama Attack, Indian Singer Adnan Sami has lately been in the limelight partly due to his anti-Pakistan tweets and more, so because he was heavily trolled on social media for his anti-Pakistan stance despite being the son of a late PAF pilot, Arshad Sami Khan.
Khan, who is the son of highly esteemed late squadron leader in the PAF and an awardee of Sitara-e-Jurrat, opened up over being slammed on social media for his pro IAF tweet, his father and his loyalty towards India in a recent interview with Hindustan Times and yet again, the singer didn't shy away from talking bad about Pakistanis.
Adnan Sami is Under the Pakistani Meme Radar
When asked how he feels about across-the-border trolling in such a situation, Adnan said that people from Pakistan are 'desperate' and they are desperately trying to create a narrative which they feel has been shaken by the recent turn of events. The singer went ahead in his anti-Pakistan stance and said that Pakistanis find it an attack on their ego when he praises Indian Air Force.
He added that he has his father's blessings with him and his friends and family in Pakistan are aware of it. Talking about his loyalty to India, he said that it is all due to his father's blood running in his veins and his teachings.
'Because that's the Pathan way – this is the country that I'm in now, I will show my allegiance to this country. So therefore today, I have my oath to India to honor. This is a very important thing in our blood that we honour our zabaan, our oath. If I have sworn allegiance to you, by God, I'll give my life to you. For a Pathan, his zabaan is a very important thing, ghairat is a very important thing.' he said.