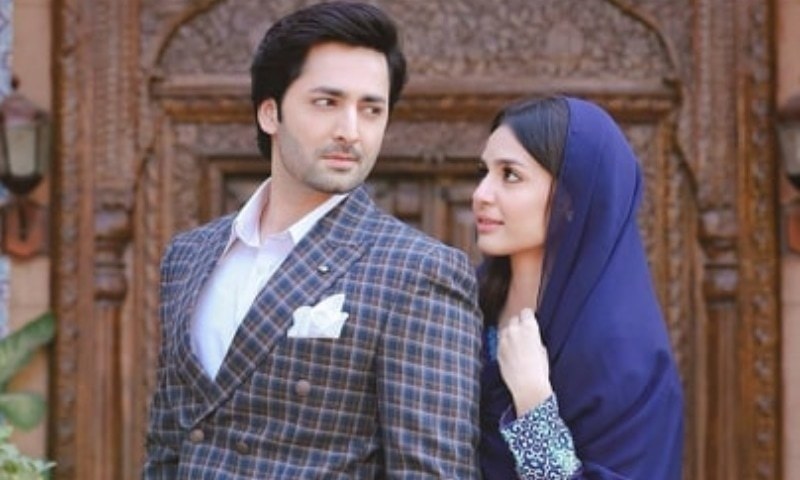 One thing which we love doing is sitting and watching dramas after a tiring day in general, but often the case has been that few plays have caught our interest as soon as they begun so to see the first episode of the Danish Taimoor and Madiha Imam starrer Mera Rab Waris was actually a breath of fresh air as it looks like a well made project with a unique story which we for one welcome with open arms.
Written by Jahanzeb Qamar, the story revolves around Ayesha played by Madiha who covers herself from head to toe but if you are thinking that she is old fashioned than that is not the case as she is a highly qualified girl who just wants to live her life according to the teachings of Islam.
So what happened in the first episode of Mera Rab Waris? Well read along to find out in case you missed it last night.
Read: Madiha Imam and Danish Taimoor come together for "Mera Rab Waris"
Ayesha as we found out became religious after she read the Quran in her teens and with her parents being understanding encouraged the girl to cover herself up without any issue. A sweetheart in nature, in her house resides an old drivers wife (Nida Mumtaz) and her son Faizan who is in love with Ayesha, but she thinks of him as a child since his father died trying to save her when he was very young and it was her who has looked and guided him in life like a big sister.
Now where on one side we have Ayesha and her family, on the other hand is Danish Taimoor who plays the ultra rich and spoilt Haris and his dad is Ayesha's fathers best friend since school. With talks of his marriage in the air, his father ( Abid Ali) takes a liking to Ayesha and wants Haris to see her at least once.
But with the duo so opposite, will Haris like the heavily cladded Ayesha or will he be rude to her? We cant wait to see next Thursday at 8 pm only on Geo TV.
Now the reason why we like Mera Rab Waris is because firstly Madiha is seen in a mature role where she is the main lead and we are happy to see that as she is a wonderful actress who deserves to appear in a drama solely based on her. Second good part is the story line which we have not seen in any drama so far and the credit for it goes to 7th Sky Production who are going out of the way to entertain the viewers with fresh stories.
So with us in love with the first episode we look forward to watching Madiha and Danish steal the limelight every single week in this unique drama which has all our attention.