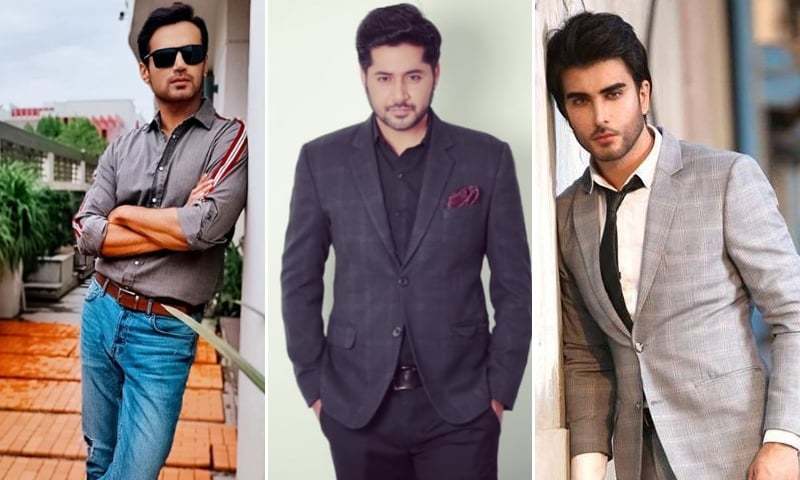 8th March marks the celebration of Women's Day around the world. It highlights the pressing matter at hand, i.e. women's equal representation worldwide. The day also helps in celebrating the social, cultural, economic and political achievements of women from all walks of life. This year there are a series of Women's Day marches arranged in several Pakistani cities, calling for women's place in society to be rewritten.
Apart from all the activities planned for Women's Day, there are some really inspiring and heartfelt messages shared by people for women all over the world. Pakistani male celebrities have also honored the female population and here are some messages they shared with HIP or on their social media.
The heartthrob Imran Abbas gave a really powerful message for all the women out there.
Adnan Malik thanked all the women he has in his life and appreciates the abilities women have.
"I am so grateful for the strong, powerful, compassionate, beautifully complex women in my life who have shaped me into the man I am today. I am always in awe of who they are and the choices they make in an environment that's generally conducive to their natures. Women are the strength and pillars of every society. I look forward to a time when every day is celebrated as women's day!"
Imran Ashraf, who is getting a lot of appreciation for his recent character in Ranjha Ranjha Kerdi also shares a message for women on this day:
"Aurat kamzoor nahi Nazuk hai. Mein nai apni maa, bahan, bewi aur mazboot rishtay k saharay say khud ko sambhaltay howay daikhay hai. Happy womens day. Women rocks."
Singer cum actor Gohar Mumtaz calls for respect for women and the role they have in society.
"Make sure we give them more respect and strength by being stereotyping them less. Our society and nation needs empowered and educated women to contribute towards making this a progressive nation. They are certainly more hardworking than men".
Bilal Qureshi also shared a beautiful message to compliment women.
Naveed Raza's message is also a heartfelt one for all the women out there.
Zahid Ahmed shared a lovely quote as he wished Happy Women's Day to women.
"Aurat zaat ke liye kya kahun?... Bas itna kehna kaafi hai... Ke agar mard kaafi hota, tau aurat na hoti"
So, these were some really inspiring messages of our male celebrities. Let's all pledge to celebrate women's day every day! What messages would you like to give to women today? Share in the comments below.