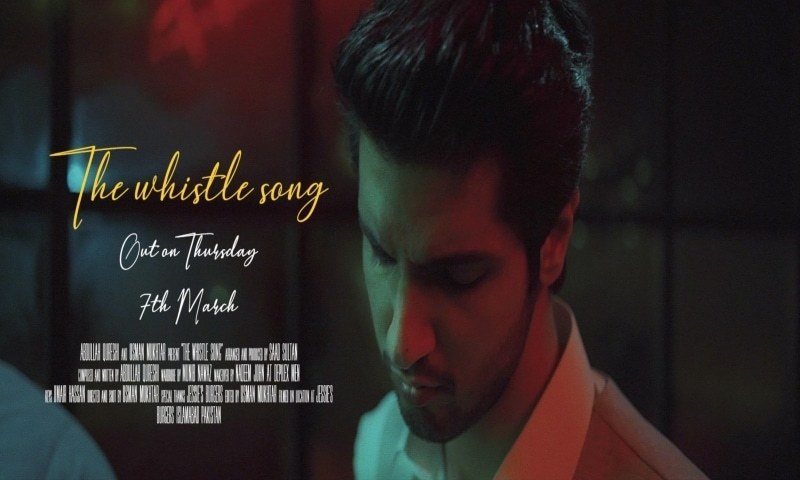 Grooving to the beat, we are whistling to the tune!

Giving us a beautiful pop music session feel, Abdullah Qureshi comes up with his recent "The Whistle Song" and we are going gaga over it.
The newly married handsome singer won hearts with his previous songs Kali Santro has made us fall in love with his newest offering The Whistle Song and now we are even more of a fan.
Abdullah Qureshi has a very fresh and attractive voice which makes heads turning with the very first sur he takes and no wonder that this guy reached until here and has a long long way to go.
These kind of songs are pretty rare these days which give you a very soothing yet catchy feel and you enjoy the music with tapping your feet and singing along.
Also, read Abdullah Qureshi Says No To VIP Culture; Hareem Farooq Supports The Stance
The guitar beat with which the song starts off gives us so much of Bachana feel but it grows on you totally with the whistle added to it and gives so much Bollywood feels.