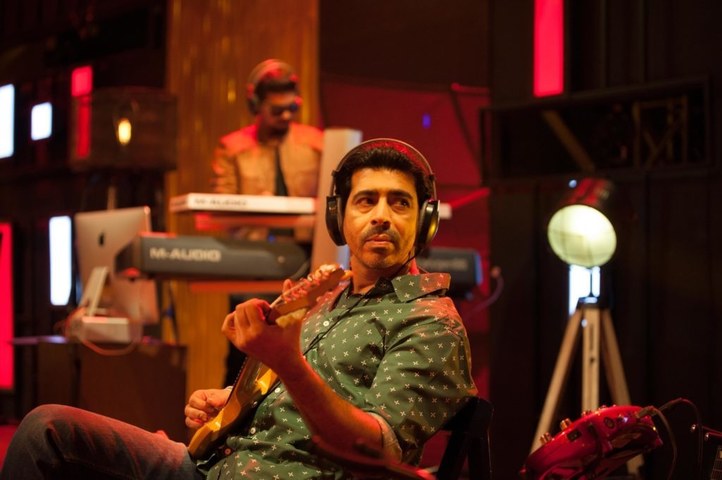 The lead 48-years old guitarist for Coke Studio and Shehzad Roys's band-member Imran Muhammad Akhoond received death threats for playing music that is apparently 'haraam' for some people. The threats have reached to such an extent that Akhoond is even scared to leave his house. Akhoond has stopped going to live gigs and either a friend comes to pick him up from his home or he orders a Careem to step out of his house.
Akhoond narrates the incident by recalling the traumatic morning of January 16. Along with his wife and younger daughter, he was driving towards Buffer Zone at 5 a.m. as there was a death in their family when he was stopped by two armed motorcyclists. Those men told him that what he is doing is haraam and accused him of being a part of a Jewish company.
"What you are doing is Haraam and against the spirit of Islam. The music you play on TV is backed by Jewish companies and that is also forbidden. I hope you understand what we are trying to tell you," the motorcyclists said before leaving.
After four days, he filed a complaint against them in the Taimuria Police Station, but no FIR was registered. Akhoond lives in Gulshan-e-Iqbal and says he cannot afford to keep security for himself. Fifteen days later the police called him and asked, "What should we do with your complaint?" To that Akhoond replied, "It's not my job to find out who did it."
Days later when Akhoond tried to follow the case, he was only being told to be mindful and install security cameras at his home. Akhoond says, "My family and I are scared to death. The threat was clearly aimed at the profession I have been involved with for the past two decades. This is a matter of my bread and butter. I can't drive around with my instruments, I have been recording from home as much as I can but there has to be a way out for an artist in this country."
Akhoond still fears the incident that happened two months back and there is still no help from the police in providing him safety and peace of mind.