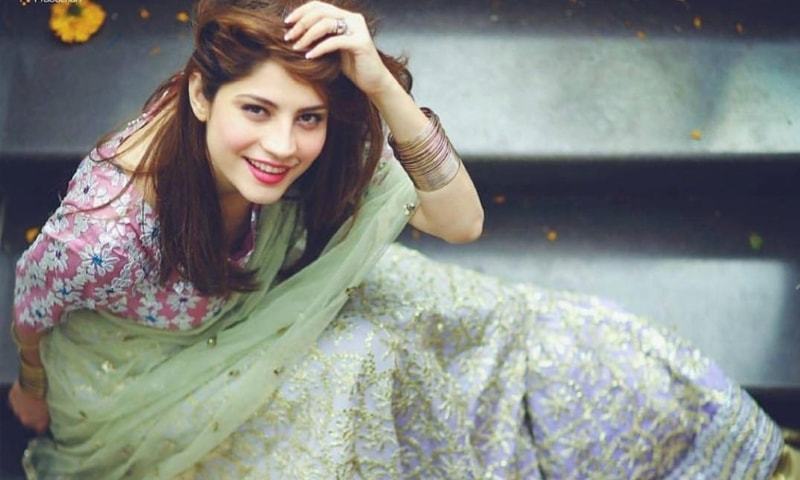 Featuring in a Bollywood movie is always very significant in the career of a Pakistani actor. The amount of respect they get after coming back from India is huge. It is sad that one Bollywood movie is considered as their reason for fame, and is put on top of all the Pakistani movies and dramas in which they have performed. Despite knowing this mentality of our people, there are certain actors who chose to work only in Pakistan. Neelam Munir has now registered herself in this list too.
The Pakistani film and television actress Neelam Munir, who made her acting debut with drama serial Thora Sa Asmaan, took the television industry by storm because of her acting aptitude. Neelam has also starred in the movie Chuppan Chupai alongside Ahsan Khan.
Read:Senior Artists are the Pioneers of Local Film Industry - Neelam Munir
In a recent interview with Waseem Badami on Har Lamha Purjosh Neelam in reply to Badami's question about whether she will work in India or not said that "I have no interest in working in India, I get an immense amount of love from Pakistan. I belong to this nation, and I will keep working here, I am not going anywhere."
The diva further added that "An actor should work where they get respect and love."
Although many Pakistani actors have recently performed in Bollywood and made the Indians awe-inspired by their acting prowess.
At the same time, film star Shaan Shahid, Faysal Qureshi, Fahad Mustafa, Sanam Jung are some of the many actors who have talked about not wanting to work in India. Neelam Munir is a new addition to this list. Let's see if other starts make up to this list in the future.