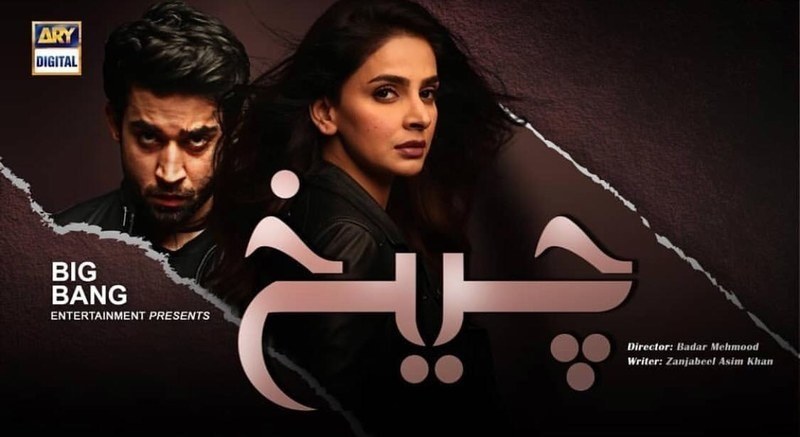 Last night's episode included a major twist and no doubts on how brilliantly all scenes were written and directed. Until now Mannat stayed quiet and didn't take any bold step against her family, but what happens next? Read on...
It started with Saba Qamar i.e. Mannat, leaving home to travel to USA, and Wajih as usual provokes her. Meanwhile the police decided to raid Nayab's home and took her father Ramzan to police station forcefully leaving behind his wife and daughters crying for him. Mannat on her way to airport thought to pay a visit to his home and meet him. But to her surprise, Shamsa started accusing her of all the injustices done to her family on the hands of Mannat's in-laws. Shamsa questioned her about why she is acting so innocent about all the matters especially about police abducting Ramzan.
Mannat feels shaken by the realization of loss. She felt humiliated by what has been done. She leaves from there and decides to go to the police station instead of airport to have a talk with the officials and release Ramzan from their custody.
Mannat looked relieved on her way back home. As if all the rush and restlessness that has been going on had settled. She felt contented about her decision to lodge an FIR against the culprit. Wajih is in utter surprise and totally speechless to see her back but couldn't question anything. As she entered home, Haya's in-laws were already seated. Yawar saw her and sensed about what is coming his way now. Meanwhile the police shows up and declares about the arrest-warrant against Wajih. Upon asking about who filed the FIR, the inspector revealed Mannat's name.
Ramzan reached home and told about how Mannat released him and filed FIR against Wajih with him. Shamsa did not approve this bold step and made him realize that Mannat is educated, independent and courageous. Her in-laws will accept her ultimately, but won't spare you. However Ramzan kept insisting on how his faith in humanity has restored by this kind and brave act of Mannat who put her entire home at stake to have justice served.
Yawar came on the fore-front and approached a lawyer to help him and his family despite knowing that Wajih is a murdurer but the lawyer asked him to convince Mannat about withdrawing the FIR or he shall not be responsible for the consequences. Mannat however disagreed to cancel her FIR. Wajih is all enraged in the lock-up and swearing on destructing Mannat's everything once he gets out of the jail. Yawar calls Mannat's husband and asks him to come back because he needs support now and can't face all the disrespect and humiliation alone.
Read: Episode 8 in Review: Is Mannat Planning Something?
Mannat taking such a courageous step and going against her family is indeed a great turn. Will anyone stand with her to support her or will she fight this battle of injustice all alone? How will the future events affect Mannat's relationship with her husband and in-laws? Let's see how the story progresses.