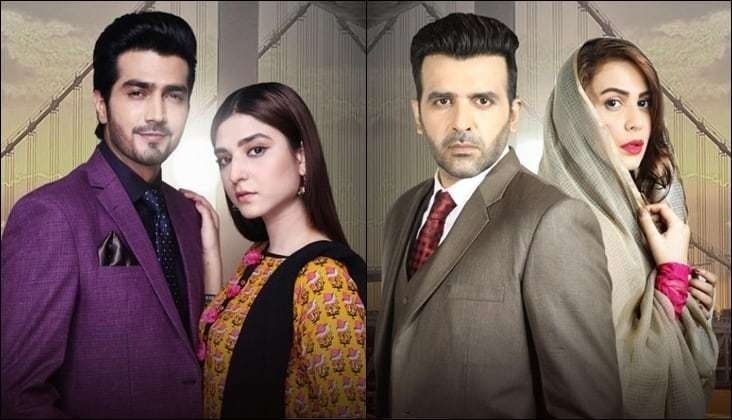 The story has come to a point where we cant wait to see how will it end for all especially Hanan and Beenish...
One drama which we have been following religiously ever since, is the Shahzad Sheikh and Ramsha Khan starrer Khudparast which is a story about Uswah who only does what she feels is right and whether that destroys another persons life or not is none of her concern, but now with the drama coming more towards the end, we have a feeling that she soon will realize that being so self centred never has a happy ending.
Directed by Syed Aabis Raza and written by Radain Shah, the drama has had its fair share of ups and downs as midway we have even lost interest in the plot as it became too predictable but one thing which bought us back to Khudparast were Hanan (Shahzad Sheikh) and Beenish played wonderfully by Nausheen Shah as we want to find out how will things end up for these two who were made to pay for a crime they didn't even commit.
So what took place in Khudparast latest episodes over the weekend? Read along to find out.
Read : Hanan doesn't deserve sympathy-khudparast episode 22 in review
Uswah is married to Adeel (Faizan Sheikh) but he is not loyal to her and we don't feel bad for her one bit as she herself allowed to get in to a relationship with a man like him. Bakhtawar ( Asma Abbas) who was high and mighty is facing a crisis as she has gone blind and with a new daughter in law in the house she is treated like trash which she actually deserves.
Moving towards Beenish, she is a character we love as she is not bitter and has decided to forgive everyone to move on in life and it is her little pep talks with Hanan, which makes us respect her even more as over the weekend she made him realize that he was wrong to impose a certain lifestyle on Uswah which he himself did not follow.
With Phoppo telling Hanan to marry Beenish to give her a roof over her head, he in return tells her that if he did this then everyone's suspicion would have been correct, but somehow as the episode progressed we have a feeling that he will develop a soft spot for her soon.
Talking about the acting bit well the truth is that no one disappoints as all are such greats in their field that each character is portrayed with a lot of sincerity which we can see in all the actors. Especially Ramsha Khan totally nailing the character and doing a perfectly fine job with her role.
So how will it really end for all is what we look forward to seeing every Saturday night at 9pm only on ARY Digital .