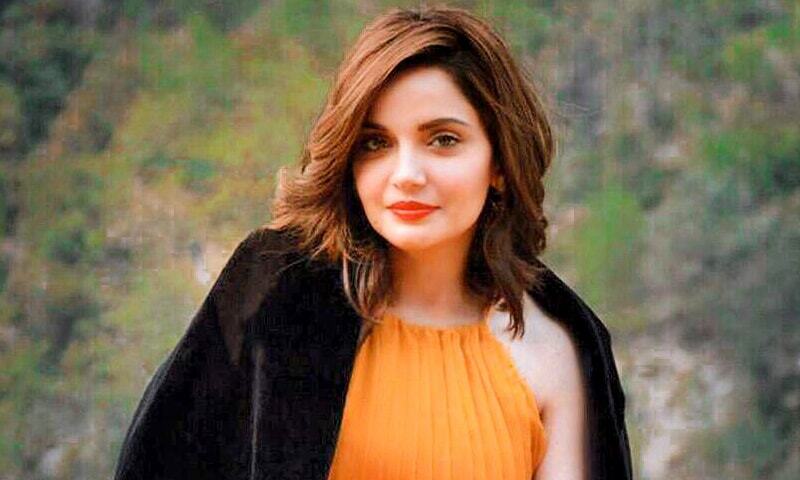 Armeena Khan is growing from strength to strength setting new standards for herself in Lollywood with each passing day. The ethereal beauty is surprising the audiences at every turn with her choice of films and a fair share of mainstream cinema. Khan will be gracing the silver screen once again with 'Sherdil', directed by Azfar Jaffri releasing on March 22. The action-packed saga is set in the backdrop of Pakistan Air Force. The cast also includes Mikaal Zulfiqar, Hassan Niazi, and Sabeeka Imam. It is produced by Noman Khan and distributed by ARY films.
Khan's character in the film has multi-dimensional facets that prevent her from merely being eye candy. HIP chats with Armeena for an update on Sherdil!
HIP: Tell us about how you became a part of Sherdil?
Armeena Khan: I was approached by the producer 'Noman Khan' in 2017. He narrated me the script and I was thrilled to be a part of it as the film was dedicated to the forces. Khan told me that he was hugely impressed with my performance in 'Janaan' and therefore decided that he would cast me in his next film.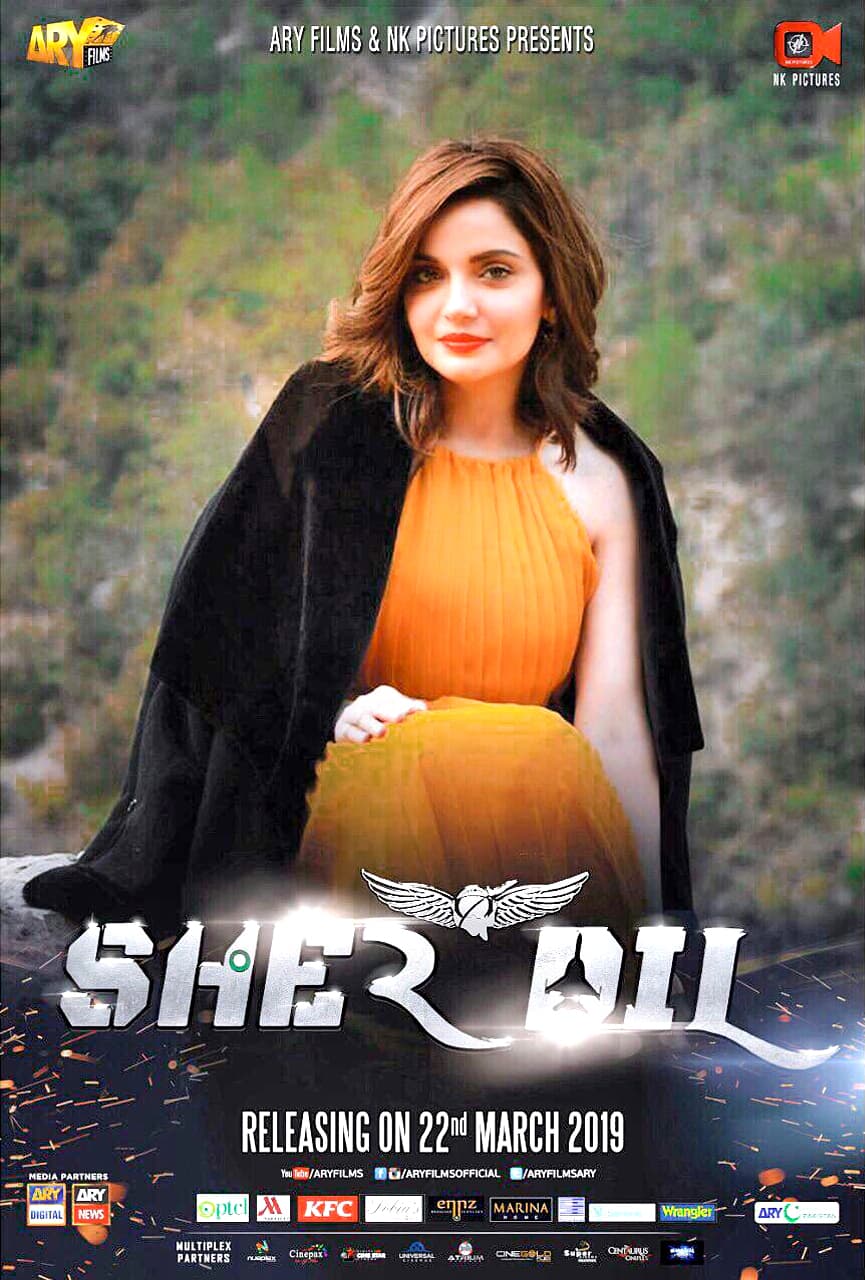 What's your character's name in Sherdil and please give us a little brief about her?
AK: The name of my character is 'Sabrina' a bubbly young girl with strong convictions in life. At the time when I signed the film, my character was pivotal to the film with her multi-dimensional facets that would prevent her from merely being eye candy. I hope that would be the case post edit. I haven't seen the film yet so I let the audience decide whether she comes up with the desired expectations.
HIP: How do you prepare and become the characters you play?
AK: It's a multi-layered process; I would sum it up in easy steps i.e. firstly I start with a bit of homework if there isn't any back story to the character then I create one. Secondly, I work at the physicality i.e. postures, gestures and moves amongst many factors. Thirdly I sink into the psychology of the character, i.e. behavior, motivating factors, fears, worries, and aspirations. Gradually I let go of myself and allow the character to consume me. This process is invigorating as it takes away so much of your personality.
HIP: Sherdil revolves around the journey of a young boy who dreams to become a pilot. Does your character have something significant to offer in a male-driven film?
AK: My character is designed to supposedly add shades of colors and vibrancy so that the film shouldn't end up looking as a mono-dimensional action flick with an overdose of dog fights and clichés. 'Sabrina' is a prominent part of the trials, tribulations, and obstacles that will make sense to the audience about the gradual transactions as the story progress.
HIP: What are some of the abiding memories on set?
AK: Well there were plenty of them but I clearly remember one that would probably stay with me for the rest of my life. We were shooting up at the hills; I was waiting for my scene when all of a sudden a massive wasp bit me on my thigh. It was terribly painful on the contrary I was terrified of going into an anaphylactic shock. I insisted on medical treatment and therefore we rushed to the hospital. The doctor gave me a cocktail of some wonderful concoction which sedated me (just like the 'Janaan' dentist scene) laughs. In a similar state, I shot a six-page comprehensive scene as we were facing acute time and budget constraints. I wonder how it would translate on the big screen. I truly admire the efforts by my poor team; they were on their toes running around like left, right and center. They came up with various methods to extract the sting i.e. rubbing small metal scythe on my skin to squeeze it out. I must say the entire efforts were creative and amusing at the same time.
HIP: Do you have a favorite song from the film?
AK: 'Hou Janiya' is probably my favorite song.
HIP: What is that one thing you took back from Sherdil?
AK: Yes there are a few things; I internalized the importance of skilled people, strong leadership, professionalism, transparency, and inclusivity. I feel the lack of all the above things can break a team.
HIP: How was your equation with Sabeeka Imam? Generally, whenever there are two heroines in a film, there are bound to be catfights. How was the 'atmosphere' on the sets of Sherdil?
AK: It was an absolute pleasure working with Sabeeka and there were zero catfights on sets. Sabeeka and I are both secure individuals, besides we found a lot of common ground together i.e. we both are from the U.K., therefore, we understand each other's mindsets very well. We have done a TV commercial post 'Sherdil' and enjoy a great professional and personal rapport. In a nutshell, Imam was a joy to work with and I would surely collaborate with her in future projects too.
HIP: Sherdil will be clashing with Lal Kabootar and Project Ghazi. Does competition bothers you?
AK: Project Ghazi has now been moved further down the month and that according to me is a great move. It's 'Sherdil' vs 'Laal Kabootar'; I really want the audiences to watch both the films as I am sure both the projects will be amazing in their own right. I love and encourage competition as it keeps things fresh and fun.
HIP: Does box office success matters to you?
AK: I do not have any control over the number game so it really doesn't bother me. One can make the most amazing film and have the audience reject it; I think it truly is down to luck and mood of the viewers. Many at times the simplest of stories can catch the crowd's imagination and end up being massive hits. On the contrary, it feels great to be associated with successful projects.
HIP: Cite reason/s as to why people should watch Sherdil?
AK: I genuinely believe that Sherdil is a good film. The action-packed saga won't disappoint the audience especially after the recent Indo Pak tensions; Sherdil comes out at the perfect time that surely will ignite patriotism in the heart of every Pakistani. There are a few surprises and never seen before sequences for the audience at the silver screen.
HIP: What do you love about acting?
AK: Acting gives me the liberty to be whoever, wherever and whatever. It releases me from the trials and tribulations of the real world. It takes me to a world of fantasy where anything is possible and that feeling is so addictive.
HIP: What are your upcoming projects in 2019?
AK: I have signed a play with Barkat Siddique 'Aye Dil Zara Sambhal' (working title). It also stars Zahid Ahmed and Sonya Hussain in lead roles. I will start shooting for it soon.