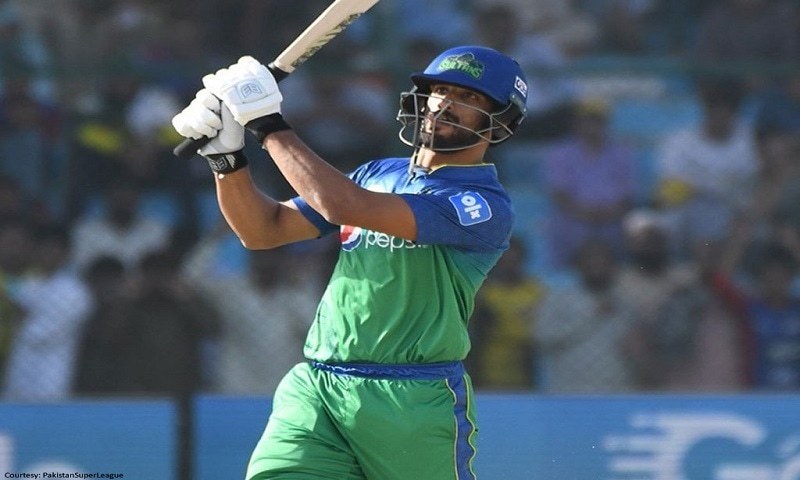 A lot of people in the cricket board have faith in Shan Masood. Therefore, despite never really nailing a place in the Pakistan side, he has been given a fair few chances. In the South Africa series he showed the improvement in his game by standing up to the vicious barrage of short bowling. However, his selection was largely based on A performances in 50 over format. He is one of the top run scorers in the past 18 months or so at that level.
So, he was picked by the Multan side, one hoped he would translate that form in PSL performances. Overall, it has been a rather poor season for Multan. Their main picks Steve Smith, and Nicholas Pooran missed the whole tournament due to injuries. Andre Russell came as a replacement was clearly unfit. So, they were the 1st team to go out of contention for the play offs place. They never looked overwhelmed but simply did not have enough in their locker to in most of the matches.
The Night Delportmania Ran Wild on Lahore Qalandars
Yesterday's game was a pressure free game and it showed in their performance. Especially, Shan Masood, played like he was unbridled. In doing so he showed his range as a white ball operator. Boundaries came off a sweep, a reverse sweep, couple slogs over the leg side, hooks, slash towards the off side and an outside edge. Very rarely on such level Shan has shown that he has all these shots in his locker.
A lot of investment has been done on him by PCB. It is time that faith is repaid. One would hope that he takes his chance against Australia. A decent Australia series can give Masood a World Cup spot as a back-up opener.