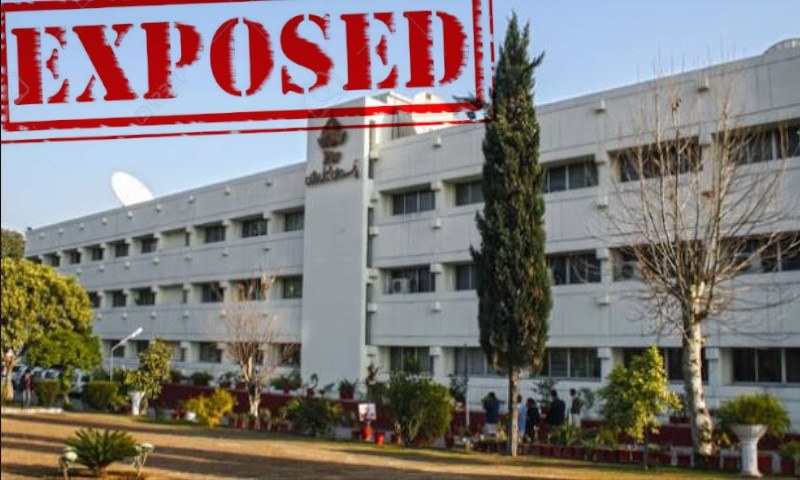 The former engineer has brought forward a list of 100 alleged individuals who have been promoted through fake degrees

Starting formal broadcast in 1966, Pakistan Television (PTV) has been a major media player that for over three decades enjoyed monopoly over news coverage and also created critically and commercially acclaimed television serials, shows and musical programs. However in recent times, due to corruption and rise of cable and satellite channels, its state of affairs has fallen into disarray.
Recent statements by a former employee have shed new light on the corrupt manner in which the company operates. Agha Shahid, also former Chairman of PTV's employee association, was interviewed by a media portal recently wherein he claimed that lower level clerical staff have been promoted to positions of utmost seniority in what is alleged to be a major corruption racket.
Mr Shahid brought with him documentation that records numerous instances of otherwise ineligible promotions taking place. He alleges that around 100 individuals who were clerks, technicians, gardeners, computer operators, diesel mechanics etc. have been promoted to prestigious positions, some by virtue of possessing fake degrees.
Included in the list of alleged individuals is the current General Manager (GM) of PTV Lahore, Abdul Hameed Qazi, who Agha Shahid in his letter to the government has stated to have worked for twenty years as a typist cum junior assistant. Meanwhile, another shocking name Mr Shahid states is that of current GM of PTV Karachi center Muhammad Ameen Memon, who worked for 23 years as a steno-typist/secretary. In yet another instance, a steno-typist has been promoted to controller of Program administration/Private productions.
Mr Shahid states the promotion racket is taking place so that top level executives at the company can control them and carry out unlawful, corrupt practices and policies. This has apparently been going around for some time now, as Mr Shahid says that he has written about the racket to previous governments as well but no action so far has been taken against his complaints.
The new government led by PTI was elected on a platform to target corruption and take action against those involved in malpractices. Mr Shahid states that he has high hopes with the 'Naya Pakistan' of Prime Minister Imran Khan, and he hopes that suitable action is finally taken to bring to book those bringing the name of the organization into disrepute. The Public Interest Disclosures Bill passed in 2017 also prevents any punitive action to be taken against a person who points out corrupt practices.
In the past, various MDs of the organization have been probed in the past for allegations of corruption. In 2014, FIA launched an investigation into embezzlement of Rs 100 million by former acting MD Mustafa Kamal Qazi. Recently, another former MD, anchorperson Shahid Masood was accused of graft to the tune of Rs 38 million. Masood has currently been released on bail.
The nature of these shocking allegations should prompt the government to take immediate action and launch an investigation into the claims made by Mr Shahid. In order to bring PTV back to the stature it enjoyed for a large part of its life, it is vital that malpractices and graft be eliminated.