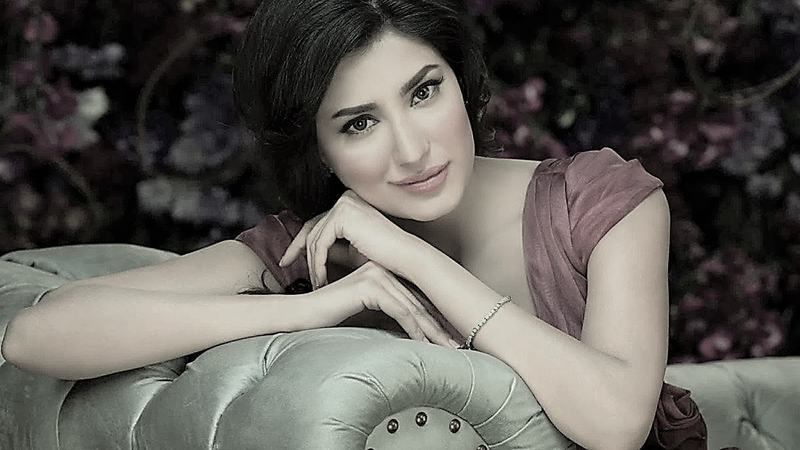 Pakistani actress Mehwish Hayat is to be awarded *Tamgha-e-Imtiaz* for her contribution to Pakistani cinema...
The phenomenal Pakistani actress Mehwish Hayat is to be awarded Tamgha-e-Imtiaz for her contribution to Pakistani cinema. The award will be presented at the annual Pakistan Day ceremony on 23th of March by the President of Pakistan, Arif Alvi. Various awards are given away every year to individuals for their outstanding performance in various fields.
Throughout the previous years, Mehwish has received a number of awards and has always been a part of the list of successful actors in Pakistan. The superhit star-studded movie Jawani Phir Nahi Aani marks the reinvention of Mehwish.
Mehwish has been a part of top blockbuster movies of Pakistan. From Actor In Law to Punjab Nahi Jaungi and Punjab Nahi Jaungi 2 and then Load Wedding… Mehwish has shown a remarkable performance and has earned a big name in the industry. She will also be seen In Wajahat Rauf's 'Chhawala' along with Azfar Rehman, Asad Siddiqui, and Zara Noor Abbas. The film will hit the big screen this Eid-Ul-Fitr.
Other than Mehwish, a few more stars from Pakistan's TV and film industry will be presented with awards. Actor Reema Khan, Shabbir Jan and Babara Sharif will be given 'Price of Performance awards'.
Mehwish Hayat penned down a note on Instagram where she sounds honored and excited to receive the award.
The note says, "So the cat is out of the bag. I have been humbled by the news that the President of Pakistan will bestow me with the Tamgha - e - Imtiaz. (Medal of Excellence) on Pakistan day. One never expects this sort of recognition, but I am most flattered that the powers that be decided my contribution to Pakistani Cinema worthy of such a prestigious civil honor. I made a conscious decision early on in my career to remain in Pakistan and to build up our own cinema and I have MashaAllah been blessed with 6 of the biggest hits in recent years. From Billi to Meeru in load wedding, my God it has been one hell of a journey! When I travel globally my heart swells with pride when I am referred to as "Pakistani Actress, Mehwish Hayat". My country is my identity and I will do whatever I can to not let it down. I look at others before me who have received this prestigious award - greats of our industry - and am honored to be following in their footsteps. This is a major milestone in my life, and I am blessed to have achieved it at such a young age. Hard work always pays off and it just goes to show that dreams do come true. I would like to thank all my colleagues, my family, and the fans without whom this would never have been possible. it doesn't get any better than this!"
Congratulations to Mehwish Hayat for achieving this huge milestone at such a young age. And we hope to see many more outstanding performances from her in the next coming years!