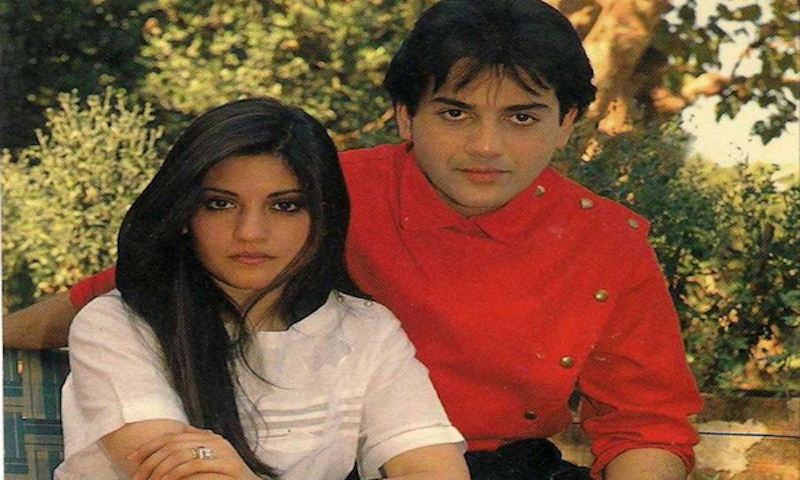 Karachiites are buzzing with enthusiasm for the PSL finale ceremony...

With the PSL 2019 nearing to an end, with only the Eliminators and the much awaited final left, Karachiites are buzzing with enthusiasm. The closing ceremony of the tournament, also a highly anticipated event for cricket lovers, will be held on the 17th of March in National Stadium, Karachi.
The ceremony will also be an exciting event for Pakistani pop star Nazia Hassan fans! Her brother, Zoheb Hassan has just recently taken to his Twitter to announce that he is giving PSL the rights to play their famous songs " Disco Deewane" and "Dosti" in the closing ceremony. He wrote, "I am pleased to offer our song "Dosti" to @thepslt20. It will feature along with "Disco Deewane" as special Tribute to my (late) sister Nazia Hassan at the HBL PSL Closing Ceremony in Karachi"
Previously, Zoheb Hassan, part of the iconic pop duo, had lashed out at the PSL for using Nazia Hassan's "Disco Deewane" without permission. The popular song was performed at the opening ceremony of the PSL in Dubai, by Aima Baig and Shuja Haider. Zoheb Hassan tweeted slamming the PSL Management and warning them of legal action as well, "I was shocked to see that a reputable platform like PSL used our track Disco Dewane without our prior permission. Outright infringement of intellectual property should be condemned and I am going to take a legal stand on this one !"
Speaking about this unfortunate event in an interview, he said "This is not only for me or my song. Copyrights need to be respected across the board. Nazia was a very kind soul and she is not here with us today but even she would have been unhappy about it."
Zoheb Hassan lashes out at PSL for using "Disco Deewane" without permission
We are pleased to know that the PSL will be honoring the late Nazia Hassan's memory by featuring her brilliant songs with Zoheb Hassan in their closing ceremony and we can't wait to see the event live!