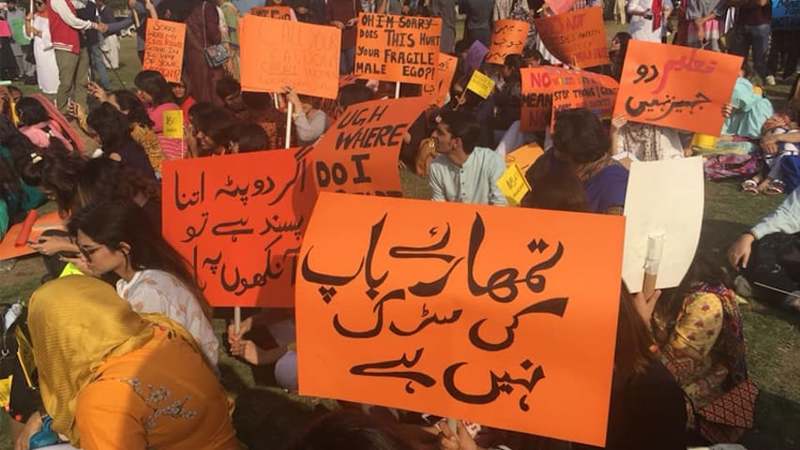 We all talk about women's rights, but while some mindsets have changed, the "Aurat March" this year proved that it will take a massive amount of time for people to actually understand and accept the rights that women are deprived of. And while we are pondering over this, we also need to look at freedom of expression; how much is actually freedom, and where do we actually cross the line.
Shaan Shahid tweeted just exactly this, and he came under fire for bringing forward his opinion.
He simply stated that such display, was not "respectful" and true to our culture, and oh boy, it seemed like the most gigantic mistake he had made. He was bashed for being two-faced and fickle and quickly reminded of how his earlier movies did not depict culture or respect for women at all. A free-lance writer, Ahmer Naqvi, went ahead and posted a photoshopped collage of obscene scenes from his previous movies, reminding him of the role he had actually once upon a time, played.
Another Twitter user also called on him for being a blatant hypocrite.
Shaan had a befitting reply for her.
And then when it all became too much, this was the reply that came from him for everyone.
Through all this, one began to wonder, who was the actual hypocrite and who wasn't? While each party is pointing out at the flaws of each other, the actual fight for the rights of women deprived seems to have been forgotten. Suddenly, all this seems to be reduced to a cat-fight, where each party is just looking for an excuse to put the other down. We all need to take a deep breath, remind ourselves of the actual purpose of the Aurat March, and focus on helping those in trouble. I hate to break it to all, but none of this banter is helping anyone!
While people holding placards like "Ao khana mil kay banaye", won the hearts of many for being the true essence of feminism, there were other placards that incited religious debate. Some men took to the internet and started a "Mard March", which brought forward some opinions but more, ridiculous.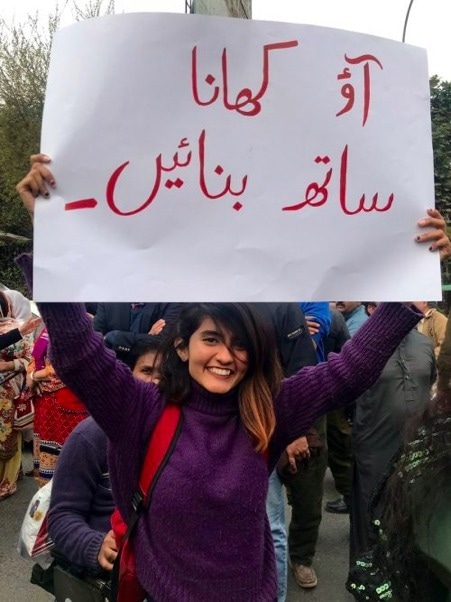 Then, MMA Abdul Rasheed brought forth this issue in the Sindh assembly and called for an FIR to be registered against the organizers of this march.
Read: MMA Lawmaker says will seek police FIR against Aurat March
Reading through the article, as reported in Dawn newspaper, one wondered how sad this would be if brought into action. Immediately, all those placards, calling for relevant issues flashed before my eyes – "Women are not your punching bags", "Men of quality, don't fear equality" , "Dick pics apney pass rekho" and the others like these. Then, the ones that were strongly lashed against and nothing could replace that sinking feeling. Have we, having just started the fight for the right, lost the cause we stood up for?