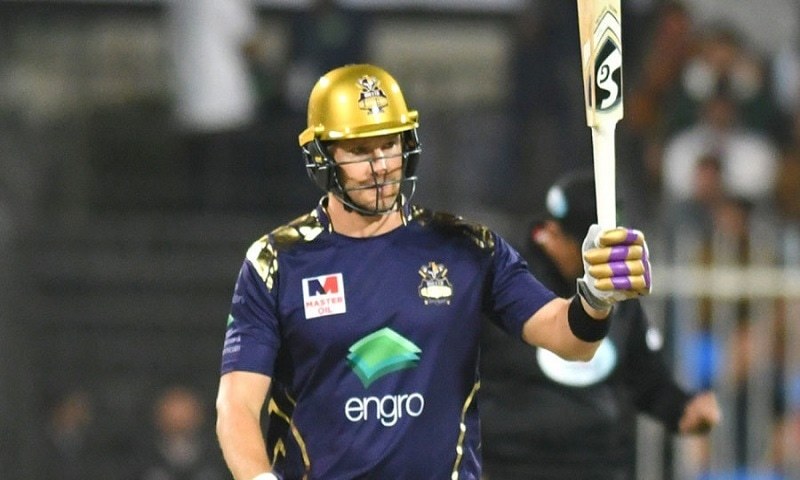 Quetta Gladiators had to stitch up their squad as PSL came home...

Islamabad United was the better team in that 1st PSL final. But for the next two additions, Quetta Gladiators had to stitch up their squad as PSL came home. You could lay blame on their selection for not picking players who were committed to traveling. But one has to cater to the fact that the situation was and still to a degree is fragile. Whatever may be the case, Quetta fans wouldn't be wrong in lamenting 'luck' for their losses in the final stage of PSL.
Finally in PSL 4 have they been able to bring their full squad to Pakistan. And it showed yesterday. Shane Watson who left a gaping hole in the squad last year, won them the game yesterday. Last year, perhaps some might say that his importance was greater as an all-rounder. But he stands head and shoulders above any other batsmen in the highest run scorers charts. Colin Ingram is the closest more than 100 runs behind. The top 3 of Quetta that would largely mean Shane Watson, Ahmed Shehzad, Rile Rossouw, Ahsan Ali and a few innings of Umer Akmal have contributed 61% of the runs of the side.
Beleaguered Amir Returns with a Vengeance
In T20 cricket if the bowling side picks up 3 wickets inside the power play, their winning chances jump to 67%. Till PSL 3, that number goes further up to 76%. Quetta, have managed to put a stop to that and their results show for it. In the power play, this season Quetta have hit 18 sixes, most by any team. 12 of those have come from the bat of Shane Watson. Even with the boundaries pushed back to make it look like a cricket field, Watson hit 6 sixes to propel his side to a match winning total.
The have found their formula of success. With just one match to go, Quetta fans would be hoping that their 4 year wait is soon coming to an end!