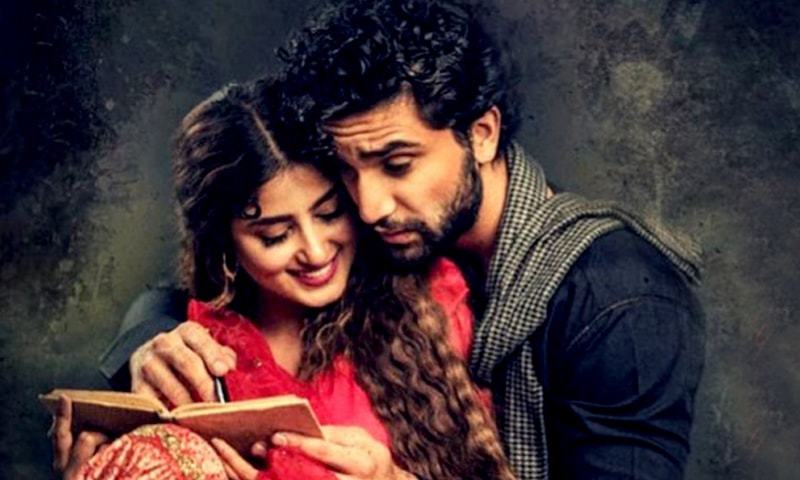 Sajal Aly and Ahad Raza Mir fever is going global as the most favorite on-screen Jodi has been nominated for the best TV couple award for Aangan (courtyard) by an international online media and entertainment forum BizAsia.
The duo shares crackling chemistry as Chammi and Jameel in the ongoing pre-partition love saga. Aly and Mir had earlier shared screen space in "Yakeen Ka Safar". They are touted to be the next Fawad and Mahira of the Tinsel town.
BizAsia officially announced the nominations list for the first ever BizAsia online awards 2019.
It all started earlier in January this year with readers submitting their favorites from various mediums. Post an extraordinary response, BizAsia unveiled the shortlisted 14 categories to vote. Readers can vote by logging to www.BizAsiaLive.com/Awards. The online voting begins at 21:00 GMT on Sunday 10th March and will close on Sunday 31st March 2019. The online voting will be a litmus test for all the nominees in order to achieve excellence of media and entertainment across all spheres. BizAsia covers media coverage in the UK, India, Europe, and the US.
Atif Aslam also bagged a nomination in 'Best Musical Talent' category
HUM TV and GEO TV also made it to the list in 'Best TV Channel' category
![ 7
let's see what Twitter had to say about it:
![ 8
![ 9
Getting a nomination in the prestigious platform is itself to be a great honor. We really hope that all our nominations emerge as winners.