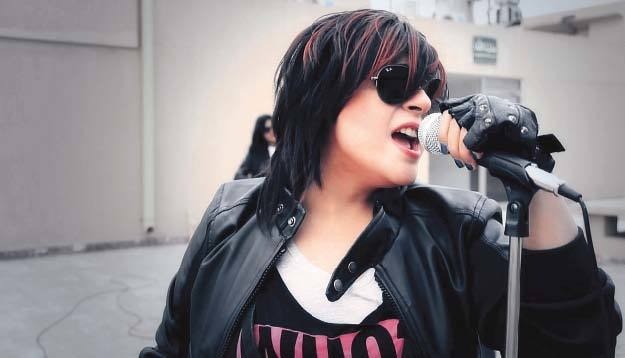 A few years ago, there was no concept of drama OSTs. However, times have changed and OSTs have become an integral part of any Pakistani drama. The makers of drama serials are going bigger and better with every upcoming OST. The cream of the music industry is contributing to making these melodious OSTs. One such talented and euphonious singer is Faiza Mujahid, who has been adding her own flair to the drama OSTs for a long time now.
Since 2005, Faiza Mujahid has lent her melodious voice for countless internationally renowned songs. She is best known for Bundeya Ho from Shoaib Mansoor's masterpiece, Khuda Kay Liye. Recently, Faiza Mujahid sang a powerful OST for the new drama serial, Inkaar. Following the theme of the drama, the lyrics tell the story of an oppressed girl who has had enough and is taking hold of her life. With the magical voice of Faiza Mujahid, the powerful message of the song is delivered perfectly. Although there are many talented singers out there, Faiza Mujahid is the only one who has the ability to brand every song as her own because of her unique, soul-touching voice. The OST of Inkaar is composed and written by Sami Khan, not to be confused with the actor who is also playing the lead role in the drama.
While Inkaar is her latest venture, Faiza Mujahid has multiple OSTs to her name. Some of her work includes Saya-e-Dewaar Bhi Nahi, Belapur ki Dayan, Numm and Nibah. Not only has she made a name in Pakistan, but Faiza Mujahid has also collected praise and appreciation internationally as well. Her song, Jeenay De Mujhay, from the Bollywood film, Pink, was loved by all. Other than that, she got an opportunity to showcase her talent in Coke Studio season 10. We will be keeping an eye on Faiza Mujahid's future projects.