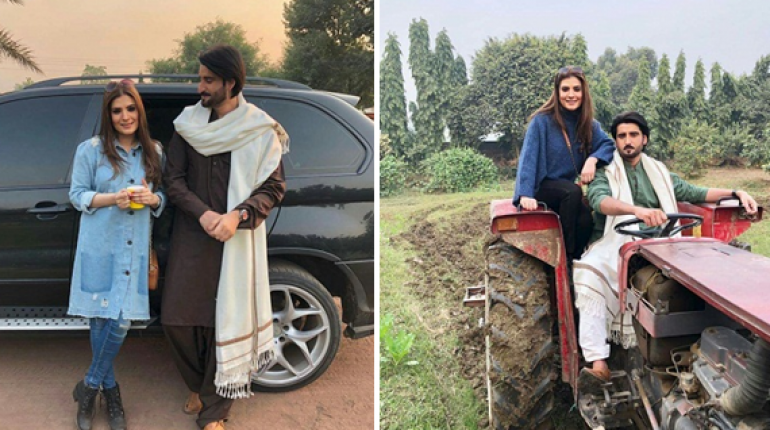 The first time Aagha Ali and Resham are sharing chemistry in drama serial Mutthi Bhar Chahat.

Watching dramas is one of our favourite past times especially when it involves a great cast. So one play which we are looking forward to watching soon is the Aagha Ali and Resham starrer Muthi Bhar Chahat whose teaser has just been released and by looking at these two great actors we are sure they will not disappoint one bit.
With Aagha thrilled to have worked with the Lollywood star Resham in this serial, the teaser gives off a very filmy touch which is not bad as it is a change from the dramas currently on air.
Where we can see that Aagha and Resham are romantically involved right there with her being a lawyer that is where the differences between the duo will start so how will both resolve their differences is what we cant wait to see as both actors share amazing on screen chemistry and the back drop of Punjab gives it a very different feel altogether.
Read: HIP Exclusive: Aagha Ali and Resham Pair Up For A New Drama
About to air on Express TV soon, it was in an earlier conversation with Aagha where he revealed that the drama was directed by Zaib Chaudary and written by Suraj Baba.
With him playing a landlord, he was all praise for Resham even at that time of shooting as he had said,
"I have seen many of her movies while I was in school and to be honest with you she looks as young as ever. She is very professional, a good artist and extremely funny,".
So with Aagha and Resham winning us over in first teaser of Muthi Bhar Chahat we look forward to watching the drama soon!