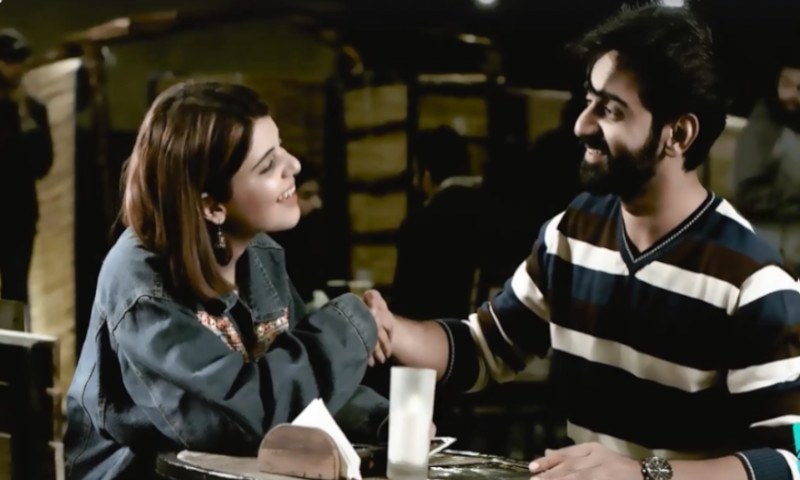 Debutante Marya Javed writes and directs I Frandship U, which has some endearing moments...

Digital content is slowly, but surely making its presence felt in Pakistan. This year saw the country's first web series Enaaya make its way to a major international platform. Many more productions are in the pipeline, such as Hamza Firdous's Chaal and Haseeb Hassan's Dhoop ki Deewar.
The format has also attracted many young debutantes, such as Marya Javed who has written and directed the new mini-web series titled I Frandship U. Starring newcomers Areesha Zainab and Wasil Tanveer as main leads, it has a certain freshness and spunk which adds some appeal to the otherwise familiar rom-com storyline.
So far, 3 episodes of the series have been released. The story revolves around Hareem, a Pakistani American from New York City who decides to come back to Pakistan on a college exchange program and on arriving also reconnects with her grandparents (and possibly extended family too? We will find out!). She is introduced to Daniyal or Danny, as he prefers to be called, in college and there's some connection. Eventually Hareem, possibly smitten, decides she wants to take guitar lessons from Daniyal.
Consisting of mini-episodes of roughly 7-8 minutes in duration, I Frandship U is easy on the eyes and showcases vignettes from college life that a lot of viewers will find endearing. The whole set up in NYC at the beginning, where Hareem's mother is rather hesitant to let her go to Pakistan indicates there probably is more to the story that will be revealed in the subsequent episodes. The situations overall are relatable, such as Hareem getting the Delhi-Belly in Pakistan and her grandparents fussing over her when she falls sick.
Performance wise, the ensemble cast generally seems to have pitched in a decent performance. Areesha Zainab brings a certain effervescence and charm on screen, and Wasil Tanveer does well too in his character which gave us some Pindi-boy vibes. And, as the trailer shows, there will also be an appearance from Sarmad Khoosat in the upcoming episodes, which gives us all the more reason to keep watching.
Given that this is Javed's first attempt at writing or direction, there are some obvious gaffes, but the series' fresh appeal and lack of pretention makes up for that. Production and genre-wise, it falls into the same bracket as some sitcoms from late 90's or early 2000's, such as Shashlick an Kollege Jeans.
I Frandship U is available on the Vidly.pk platform. Give it a look, and let us know what you think in the comments below!