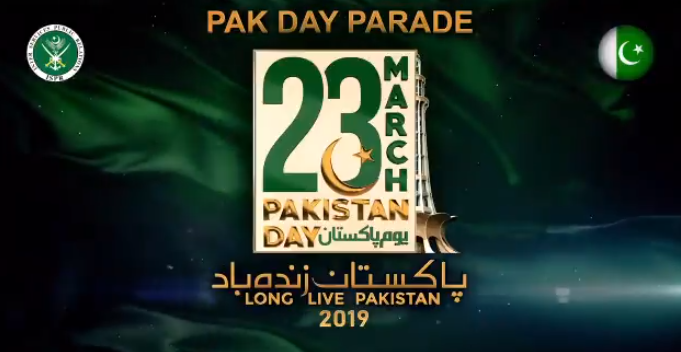 Spokesperson Pakistan Armed Forces, Major General Asif Ghafoor, tweeted two promos regarding Defence day. General Asif tells about the details of the event that is to happen on 23rd March' 2019.
He tweets that, "PM Malaysia Dr Mahathir bin Mohamad will be the Guest of Honour. Guests include Def Minister Azerbaijan, COAS Bahrain & govt officials from Oman. Various contingents from Azerbaijan, Bahrain, China, KSA, Sri Lanka & Turkey will participate in Parade."
The promotional clippings from the song show the people of Pakistan expressing their love and emotions for their beloved nation. People from many diverse backgrounds, cultures and ethnic groups are shown in the promo, expressing and voicing devotion and vigorous support for the country. Not only different cultures are shown in the video but also people with various economic affiliations are expressing their emotions. Starting from a taxi driver to a group of railway employees and from a person selling fruits to a group of Hindus, the promo shows how people from different segments come together and unite as a strong nation.
The promo also shows troops of Pakistan Army, Navy and Air Force.
We pray for the peace of our country. Long Live Pakistan!