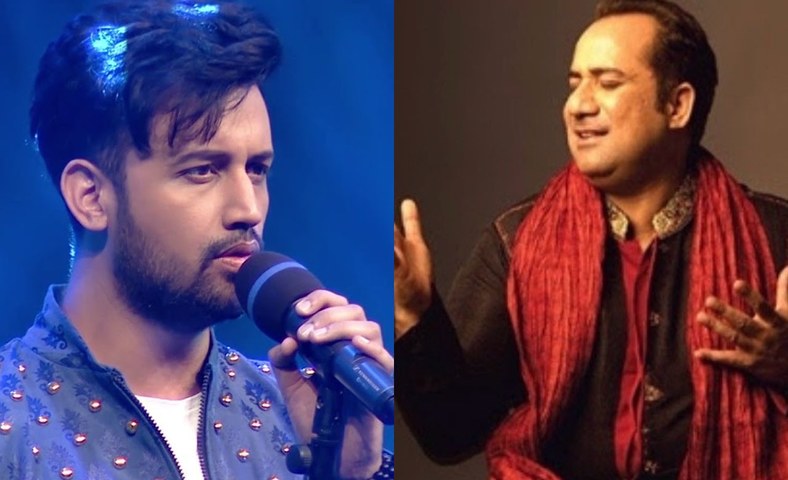 The Indian Nationalist thunder has gone in the wind as the songs by Pakistani singers got reappeared on YouTube...

The tensions between the arch rivals, 'Pakistan and India' gained severity after the vile Pulwama attack which not only affected the political situations, but also disturbed artistic relations on both sides of the border. All kinds of shades were thrown at Pakistan by Indian media, politicians and even celebrities.
T-series, one of the India's largest music record label also got involved in the Indo-Pak fiasco when it took down all the songs by Pakistani singers from its YouTube channel, as an attempt to ban all Pakistan artists and actors.
Of course Indian nationalists seemed to enjoy and appreciate the decision.
Atif Aslam had announced his recent song 'Baarishein' which was released under t-series record, only a couple of days before the Pulwama Attack.
Unfortunately, it was taken down shortly after its release. Rahat Fateh Ali khan's new song 'Zindagi' faced the same fate as it was also a T-series record label song. The release date for the song was 15th February, a day after the Attack.
The interesting turn of events is, only after a month of the attack, both the tracks by Atif Aslam and Rahat Fateh Ali Khan re-appeared on T-series YouTube channel. The boycott and banning 'Pakistan' propaganda by the Indian media and artists have seem to be de-escalated as compared to before.
As it appears, Pakistani singers are back in the game. Now who is the boss?...