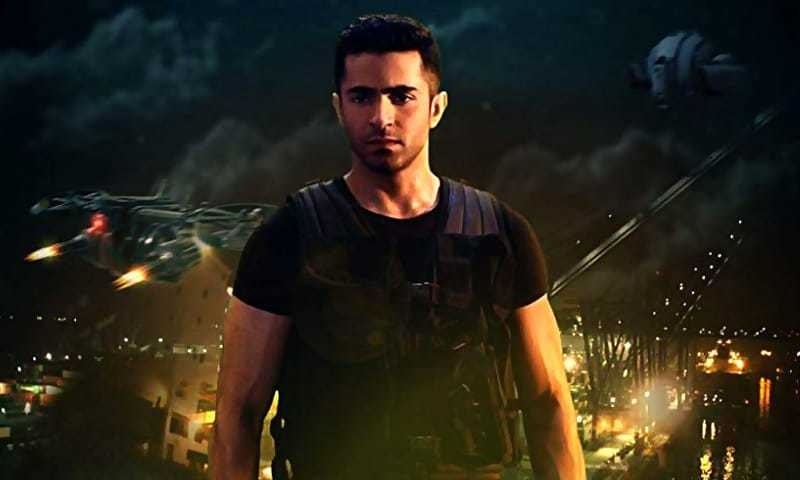 I am young therefore I can experiment with different genres at this point in my life, says Sheheryar...

Sheheryar Munawar next film Project Ghazi is all set to release on March 29, 2019. The film was shelved after its premier in July 2017 in Karachi due to technical glitches. One of the main reasons for the delay of nearly two years was its post-production work that required a lot of time. However the makers have released the new trailer which looks much better than the previous one. Project Ghazi aims to be Pakistan's first super hero film which also stars Humayun Saeed, Syra Shehroz, Adnan Jaffar and veteran actor Talat Hussain.
Just twelve day away from its release, we got in touch with Sherry, to speak to him about Project Ghazi and his upcoming projects
HIP: It must be a big sigh of relief as Project Ghazi finally releases after 2 years. Were there moments of insecurity and doubts during that period?
SM: It took around two years for the director, producer and the entire team to work on the post production again. I congratulate them for their effort and sheer dedication to get back to it after a major setback. I am excited to see how the film has shaped up; I'll be watching it with my team soon. I don't think there were moments of insecurity and doubts for me. I feel as an actor one should be able to detach themselves from such things and move on. I was fortunate to walk straight into 'Paray Hut Love' besides '7 Din Mohabbat in' was happening right after it so I have been lucky and God has been kind always.
HIP: What actually happened on July 14, 2017? Why was the release called off? Could you elaborate please?
SM: There were technical glitches with the sound and post production work which was left to be done. We slightly rushed towards releasing the film due to external pressures from the sponsors and distributors. The industry is in the infancy state and it's an uphill task for filmmakers to deal with such factors without getting the actual time required to complete a film. I dealt with the setback as part of the learning curves; my mantra is to evolve and learn from mistakes.
HIP: With the huge amount of excitement generated from the trailer for PG expectations are very high, how do you deal with that?
SM: Yes! The trailer is really looking good; I congratulated my director and producer for their efforts. I am really hopeful that the film will be received well just as the trailer.
HIP: How does it feel to be Pakistan's first superhero?
SM: Pakistan has many superheroes i.e. 'Abdul Sattar Edhi Sahab' and Imran Khan smiles. It felt like a day in the job of an actor.
HIP: How were you approached for this role?
SM: I just finished 'Ho Mann Jahan' and was reading different scripts for my next project. I picked up Project Ghazi as it gave me the opportunity to work more on the acting process and the excitement to prepare for this role. I am young therefore I can experiment with different genres at this point in my life. In fact one of the major reasons to be an actor was to learn different things; for instance I learned to play guitar for 'Ho Man Jahan' as for PG I required undergoing major physical transformation.
HIP: Was it difficult to train for the action and the physique you had to sport in the film? What lengths did you go to preparing for your role?
SM: It was pretty intense as far as any prep for me personally goes. Actors all around the world get state of the art facilities and actual trainers for preparing for a role which requires major physical transformation. It was trial and error in my case; I had to educate myself to get it right. I was at a high protein diet followed by multiple workouts a day that included heavy weight training, cardio and Mix Martial arts. At times the workout regime was draining, but never the less it was an experience I got through to cherish and talk about.
HIP: What's the experience been like shooting for the film? Tell us something about the special effects and techniques used in the movie.
SM: I had a great time shooting the film; it was unique as I performed my own stunts be it fight sequences, running through fire or jumping the walls etc. I was actually living the spirit of the film every day on set. For me that was the challenge, to get out of my comfort zone. We have shot some thrilling action sequences, rigging to simulate flying, we were tied to ropes hanging from ceilings, jumping off roofs and doing different kind of stunts. A lot of efforts were being done to create the practical effects; prosthetic make up, special costumes, and special 3D masks were printed for villain 'Qataan' character.
HIP: Is PG the biggest risk you've ever taken in your career?
SM: Let me put it this way, I took the biggest risk in life when I quitted my job at a multinational, just after six months of finishing business school and deciding to become an actor. Therefore on the professional front I have been quite experimental with my choice of scripts be it Project Ghazi or even '7 Din Mohabbat In' was a risk. I believe that's the point of life of being capable enough to take risk.
HIP: What can the audience expect from PG?
SM: Project Ghazi is a nationalistic film without having to heat onto another country, at the same time it talks about the evils within. I am sure the audience will surely connect with it.
HIP: How was the experience of working with Humayun Saeed and Syra Shahroz?
SM: Project Ghazi was a tough film to shoot and having worked with Syra and Humayun kind of helped by, as they both are such positive energy on sets. I feel Humayun is one of those genuine senior costar who encourages youngsters to come out and push themselves to give their best and Syra too was a sweetheart to work with.
HIP: The world of showbiz is like a whirlwind, with travelling, work schedules, etc. How do you manage to stay grounded?
SM: Well, I am working behind the camera as a producer; it's tough at times that also takes a toll at your personal life and friendship. I consider it as part of the parcel as I have chosen this life for myself so with the sweet comes the bitter; I really can't complain smiles
HIP: What else can audiences look forward to seeing from you in 2019?
SM: 'Paray Hut Love' is something that we all are very excited about. It's a project close to my heart that has taken a lot of time to materialize. PHL is special as it has the best of the best people associated to it, to name a few Asim Raza, Mahira Khan, Maya Ali, Zara Noor Abbas, Ahmed Ali Butt, Hina Dilpazir, Nadeem Baig, Rachel Viccaji, Jimmy Khan and many more great actors. We have the best make up team, wardrobe is been done by Omar Saeed and Ismail Fareed. I see many fans made poster which clearly indicated that the audience are eagerly waiting for it. I hope they shower the same amount of love to the film when it releases on Eid-ul-Azha.