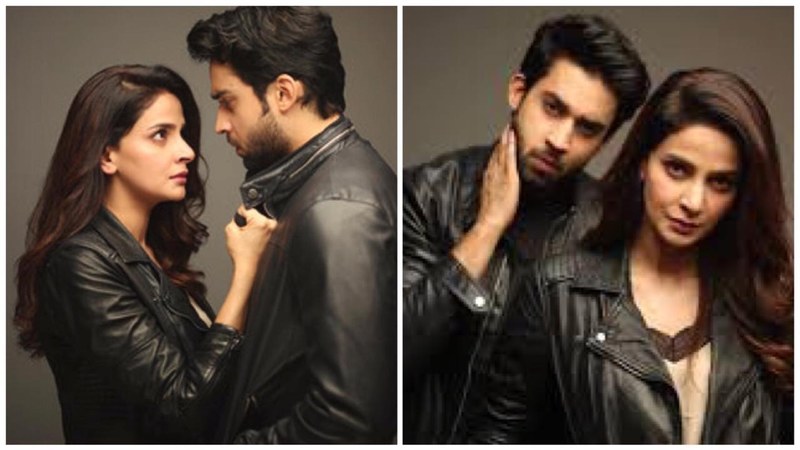 This episode of Cheekh took another interesting twist by portraying Wajih and Yawar's strategy that will now be played against Mannat. She is now being harassed and alleged for things she never did. The revenge fire is in full bloom and the flames are now rising high that can destroy everything coming in between. Definitely, Wajih is behind this all which is quite obvious from the episode.
Yawar is trying everything possible to convince Mannat for canceling the FIR. He took Mannat's mother in confidence and asked her to talk to Mannat. She tried emotional blackmail on her but in vain. Mannat is headstrong about her decision and intentions. Yawar, however, made efforts and released Wajih. As soon as he gets back, he went straight to Mannat's room to confront her and threaten her about the consequences she will face for lodging the FIR. But she stayed stern on punishing Wajih and conveyed how she is not afraid anymore about the society and its pressures on a woman to keep her mouth shut for the sake of her home.
Meanwhile, Asad visits Nayab's home out of curiosity and to get answers to his questions. After visiting her home, he has decided to quit his engagement and call off his wedding with Haya. Asad's father calls Yawar and tells him about Asad's decision. Everyone at home is disappointed with this and blaming Mannat. Wajih asks Yawar to do something to shut Mannat's mouth otherwise she will cause havoc for all.
Also, now Wajih has started a dirty play by accusing Mannat of cheating with her husband and getting interested in other men. Did he create a scene in front of Haya to think about why suddenly Asad has called off the wedding? Even if he himself has something to do with the case, why is Haya suffering? This is certainly because Mannat is interested in Asad. Haya to some extent starts believing in all this. Yawar has sided with Wajih too and as much as he loves Shayaan, he is unable to leave Wajih stranded alone in this. He isn't feeling good about all this lying and accusations but he feels totally helpless when it comes to Wajih because he has been shown as the youngest spoilt brat.
Shayaan comes back from America and both his brothers are now brainwashing him regarding Mannat by putting false allegations on her.
Will Shayaan believe all this and support Mannat? Or will he side with his brothers against his wife? It is yet to reveal.