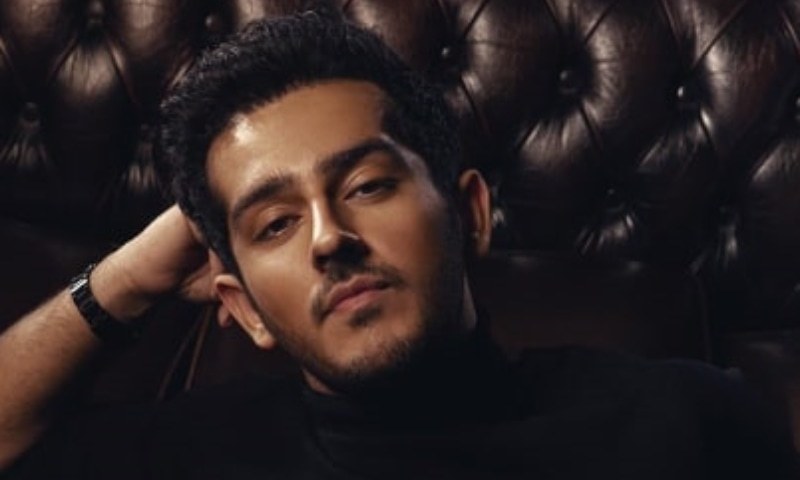 The musician recently talked about his own written film Superstar which has Mahira Khan and Bilal Ashraf in the lead.

The industry is blooming with talent and we for one are always happy to see that. Now one star kid who has recently managed to make a place for himself purely on his talent is Azaan Sami Khan who composed beautiful tracks for the Hamza Ali Abbasi starrer Parwaaz Hai Junoon and is again in the composer seat for the soon to be released Paray Hut Love. With him to also make an acting debut with Patakh Dey, it is his own penned down film Superstar which has all our interest as it stars non other than the gorgeous Mahira Khan and Bilal Ashraf!
Now where we all know about the theme which happens to evolve around the lives of actors and what does the term Superstar really mean, it was Azaan's recent chat with Instep which made us see him in a different light as he spoke about what actually made him want to write such a story,
"The reason I wrote Superstar is because this is all I really know. Both my parents are in the showbiz and I've seen it all growing up, It is very familiar to me and so I've written about things I know of, what I've heard, and this world of a 'superstar' is something I've seen my entire life and something that's extremely personal to me. A lot of my own life is in it, in moments and characters, in their catharsis and issues."
Read: "My heart is in it," Mahira Khan on her upcoming film 'Superstar'
Already sounding like a movie not to be missed as we personally love stories which have that personal touch in it, it was quite hearting to read about Azaan praising Mahira as he said,
"She's believed in it (Superstar) sometimes more than I have and it's incredible to have an actor like her do that because it instills much more belief in you as well."
With Superstar being directed by the extremely talented Ehteshamuddin who has given us hit plays like Yaqeen Ka Safar,Udaari, Aangan, and Sadqay Tumhare to name a few, there were also rumours that Azaan might be directing the project himself too!
'It would've ended up becoming the only thing you do. I do have a direction bug, so I will get to that, but Ehtesham bhai is amazing'.
So with Azaan Sami Khan having quite a busy year ahead HIP would like to wish the star all the very best in whatever medium he ventures as we are sure he will shine bright in all that he does.