Goher Mumtaz shared details about his split with Farhan Saeed with Sameena Peerzada...

After Atif Aslam left 'Jal the band', the founder, Goher Mumtaz, joined hands with the vocalist Farhan Saeed. Together, they took the band to new heights and saw immense success. Soon after Farhan Saeed joined the band, they released their first album, Aadat. After that, there was no stopping them. Not only they became one of the most popular bands of the country, gained tremendous fan-following in India as well. The floodgates of success opened for the band and the band members became idols of many aspiring artists. They won multiple music awards and performed in many concerts in Pakistan and abroad. However, all good things come to an end, Jal broke up.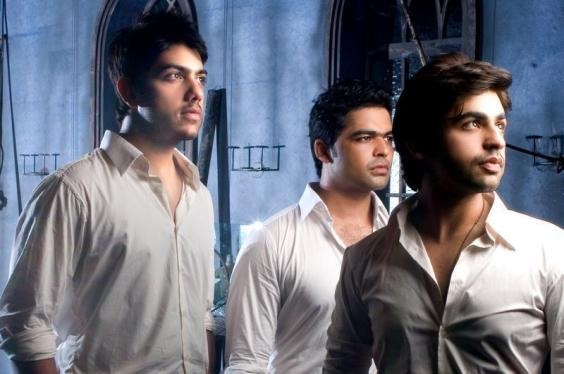 The band members parted ways and started their individual journeys. Unfortunately, the fans could not get closure because they were not given a valid reason for the break up. However, now after several years, Goher Mumtaz has revealed the reason behind the split.
While talking to Samina Peerzada in her talk show, Speak your heart with Samina Peerzada, he opened up about the band's break up. He said, "The reason that Farhan Left the band was not a fight or anything. He just wanted to do something new and explore the horizon. I was also discovering myself." When Samina Peerzada asked him that whether he was still in touch with Farhan or Atif, he said, "Talking about connectivity, I meet everyone. We play cricket together, play x-box together. I meet both Farhan and Atif. However, we don't meet publically that much or exhibit our connectivity in public. We don't hang out as friends that's why people don't know much about it."
Goher Mumtaz shared candid details about his band in the interview. Although Goher and Farhan has done extremely well individually, the fans of Jal definitely miss them together. Let's hope that someday they reunite.