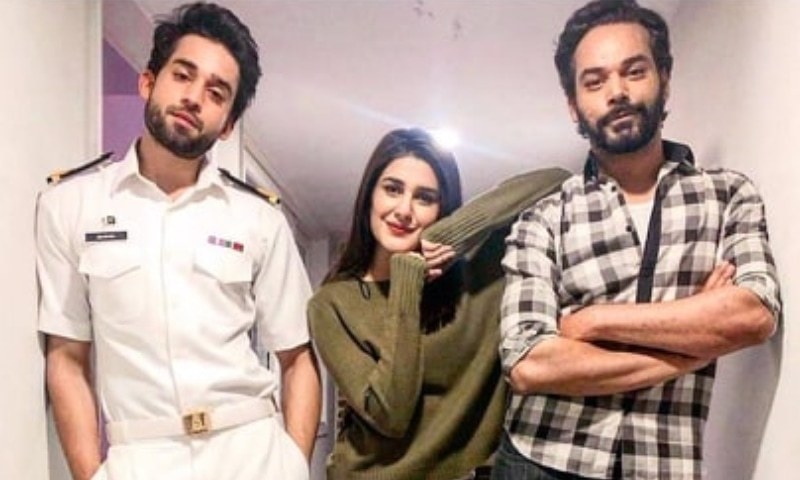 Geo Films In Collaboration With Motion Content Group and Hamdan Films are presenting the Bilal Abbas Khan starrer.

One of our favourite things to do after a tiring day is to sit down in front of the television and enjoy something nice. With 23rd March around the corner one thing which has us very excited is the Haseeb Hassan produced and directorial tele film Laal which has the uber talented Bilal Abbas Khan along with Kubra Khan, Iffat Umer, Saleem Mairaj, and Gohar Rasheed to name a few in the lead. With its trailer now out and us having a view of it, all we can say is that it has left us in complete awe.
Geo Films in collaboration with Motion Content Group and Hamdan Films is bringing this wonderful piece of work to life which will be telecasted as a Pakistan Day special presentation on the 23rd of March exclusively on Geo Television.
Written by the acclaimed writer, Umera Ahmed who has given us numerous hits like Baaghi, Shehr-e-Zaat , Durr-e-Shehwar and Zindagi Gulzar Hai to name a few is back with this patriotic telefilm which looks very promising from what we have seen so far.
Read: Bilal Abbas Khan To Play A Navy Officer In Pakistan Day's Special Telefilm "Laal
Talking about the trailer, it is very well made as within that short span of time you cant help, but get involved in the little boys dream of escaping the life of poverty and becoming a Navy officer to serve his country. The little boy who plays the younger version of Bilal Abbas Khans character has acted from the heart and the innocence on his face has made us want to watch him on our TV screens soon.
Now where the characters of Kubra Khan and Gohar Rasheed have not been revealed as yet , we did get a glimpse of Bilal Abbas Khan in a Navy uniform and the actor who is currently winning hearts over with outstanding performances in Balaa and Cheekh looks very much in character and of course handsome.
Laal is in fact first of its kind presentation of Motion Content Group and Hamdan Films in collaboration with Geo Films which has been produced with support of the Pakistan Navy.
Geo Films will continue its tradition of supporting Pakistani media and will premiere 'Laal' on the auspicious occasion of Pakistan day on its screens globally, and we for one are super excited for it already.