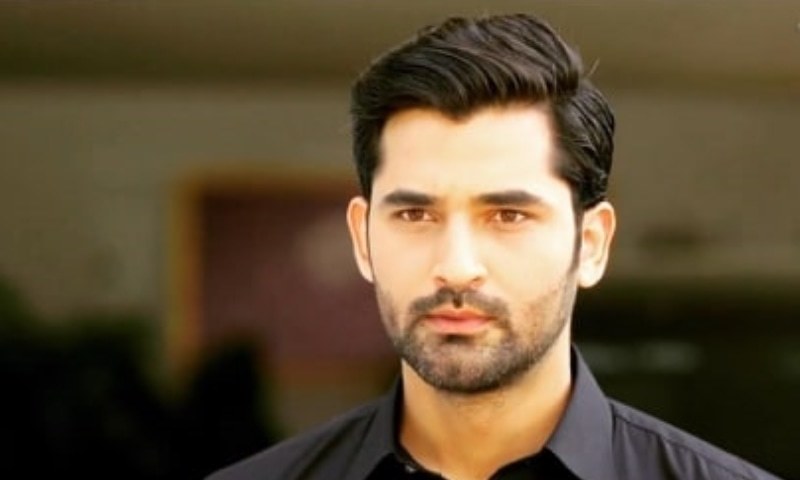 The new heartthrob in town is currently working on four serials, the model turned actor is also a fan of Mahira Khan!
One thing which we are very glad to see these days is the emergence of new talent on screen as let's face it one does get tired of seeing the same actor in every drama again and again. So with model turned actor Mirza Zain Baig coming in as a breath of fresh air, the good looking star is currently appearing in not one but two amazing plays namely Dil Kya Karay where he plays Saadi and Mera Rab Waris where he essays the role of the complete sweetheart Faizi . Having also done Naulakha and about to be seen with Sanam Chaudhry in Meer Aabro, we decided to catch up with Zain who has a natural flair for acting to know a bit more about him through our fun rapid fire round.
Read on...
1. Where were you born?
I was born in Karachi
2. How many siblings do you have?
There are four of us, three are sisters and all are married.
3. Who discovered your talent for acting considering you were a model?
It was designer Umar Sayeed
4. Which book are you reading at the moment?
I am reading only scripts laughs
5. Night owl or an early bird?
Night owl
6. Three things you hate about yourself?
I don't hate these things, but I would like to change them namely laziness, being sleepy and being anti social.
7. Most precious gift received till date?
My Mother Now that just made our heart melt right way.
8. Tea or Coffee?
Coffee (I don't like tea)
9. Favourite holiday spot?
London
10. A song stuck in your head?
Mann Bharya
11. Favourite Co-Star?
Sanam Chaudhry
12. Five things you can't do without?
Cricket, phone, car, deodorant, and gym
13. An actress you would love to work with?
Mahira Khan (I am a fan)
14.Three things which turn you off a person?
Somebody who lies, is not punctual and if they are negative.
15. Lastly What Does 2019 Hold For Zain The Actor?
2019 is a very important and good year for me and I hope it goes well as it has just begun . I am working on four serials simultaneously and they are all very different and good roles so I hope it continues like this so people can see my acting abilities.
With us definitely impressed by Mirza Zain Baig, we hope he achieves all that he sets his heart and mind to in all walks of life.