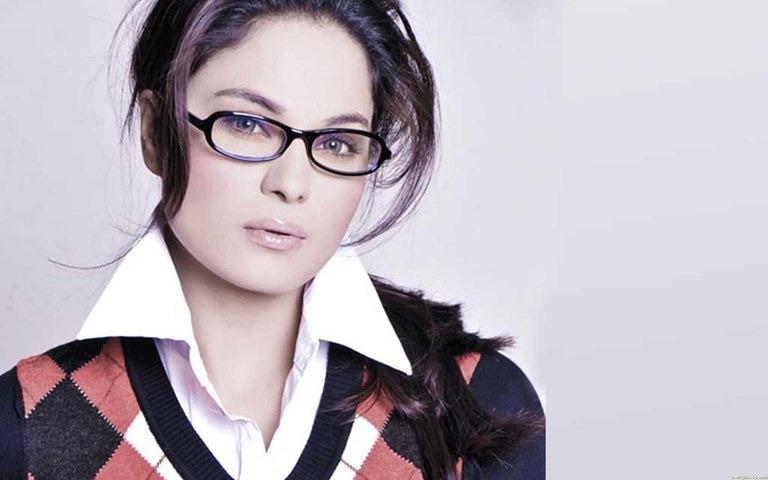 "I would much rather put in all that effort (to work) in my country," admits Veena Malik...

As witnessed on a segment on Wasim Badami's show, Veena, has admitted to never want to work in India again. For a period of her career, the star was in India. She was part of a season of Big Boss, was controversially on the cover of a magazine, hosted a cricket series and acted in a few films as well. None of her work in India received much appreciation from Pakistan.
Now, after many years, she has finally admitted to never want to work in India again. She claimed, she was "destined" to go act there, but even if given the chance now, she "would much rather put in all that effort in her country".
In a question asked by Waseem Badami, whether her experience in India was a good experience or a good lesson to learn from, she chose the latter. When asked why she chose to quit working on the other side of the border, she said there were many reasons, but pressures from threats were not one of them. What played the pivotal role in her return to work in Pakistan, was when she realized that, even if she worked there all her life she would never be recognized. However, her working in Pakistan would mean people remembering her even after she died, to which she received tumultuous applause from the audience.
When asked if she would advise other artists to not work there too, she responded saying, she wasn't in any such position to give that advice, since she herself was "evolving", but believed everyone should accept offers that came their way, and learn through their own experiences as she had done.
When asked to comment on those actors who had worked in India and chose to remain quiet during the India-Pakistan rift, she said she was "nobody" to comment on that. She did emphasize though that even though she had hosted a cricket series in India, she had worn green while doing it. She believed as artists, they "sold their talent, not their conscience." She added furthermore, "Talent doesn't have any boundaries. You can work where ever you prefer."