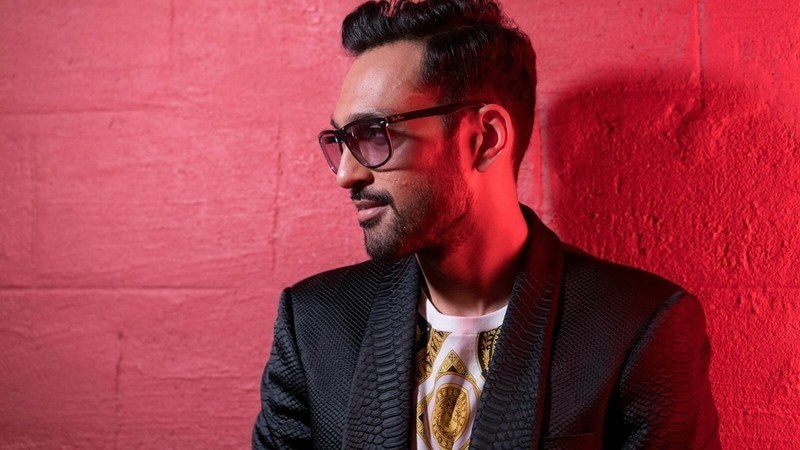 He will be joined on stage by teacher and mentor, Ali Asani, and the Grammy-winning music producer Noah Georgeson.
One of the most talented singers to have emerged in recent times has to be Ali Sethi whose voice can literally make you fall in love with any track that he sings. A Harvard graduate as well as a writer, Sethi has learnt classical music and that is what makes listening to him a pure delight . With us in love with his latest Chandni Raat as well as thrilled that he has lent his voice to the HBO documentary on Adnan Syed, it seems that the singer is showing no signs of slowing down as besides touring the US he will also be featured as the highlight of the Harvard Arts Festival finale which we are thrilled about.
With Harvard being a very prestigious university and Ali having graduated from there , we are happy to see them make him be part of the festival as a very excited Ali announced on social media,
'IT'S TRUE! We're doing the grand finale at Harvard'.
Read: Ali Sethi To Be Heard Alongside Lana Del Rey in a HBO Documentary
The Festival in itself is the largest of its kind which highlights creativity and talent of its students, faculty, as well as alumni, and other members of the Harvard community.
Ali will sing poems by iconic South Asian Muslim poets that celebrate diversity, challenge bigotry and extoll the virtues of love as intrinsic to the human-divine relationship. Having also seen the Harvard website we discovered that Sethi on May 5th will be joined on the stage of Harvard's Iconic Sanders Theatre by his teacher and mentor, Harvard Professor Ali Asani, and the Grammy-winning music producer Noah Georgeson.
It was also in an earlier conversation with Instep where Ali had revealed how he always wanted to be a part of this festival where he could represent his culture as he said,
"As a student at Harvard I would stand in line to attend these inspiring talks and concerts .I had this dream that one day I would stand on the stage in Sanders Theatre and represent those aspects of my culture that I know and love. And now that dream is coming true."
With HIP glad to see Ali's dream being fulfilled we would like to wish the dynamic singer all the very best for his performance which we are sure will be the highlight of the night at Harvard on May 5th.